UPDATE Snow White is available to put a deposit on ❤️❤️❤️❤️

WE ARE NOW TAKING DEPOSITS ON CHRISTINAS LITTER . THERE IS 1 BRIGHT WHITE GIRL AVAILABLE AND 4 BOYS AVAILABLE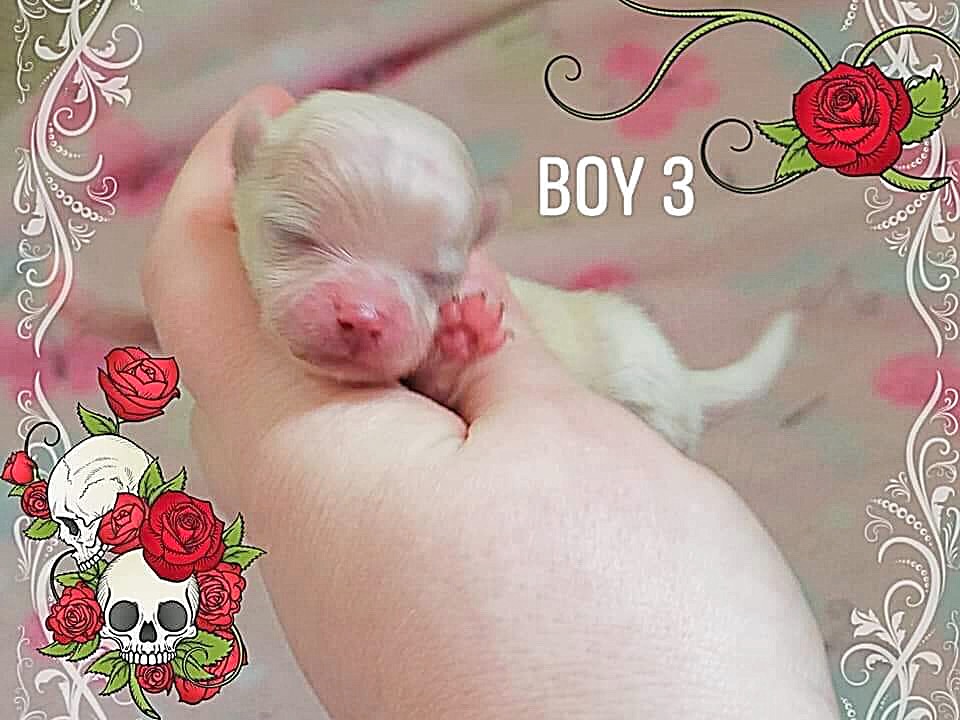 April 22, 2019 / WE HAD A NEW LITTER !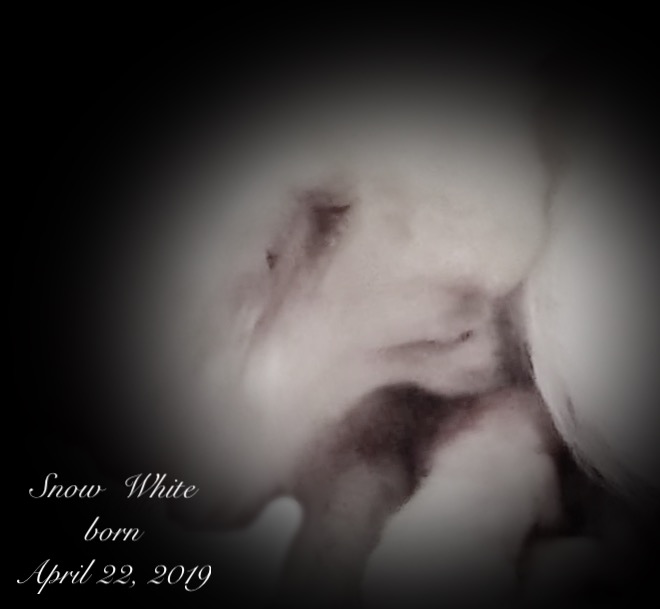 Our Beautiful Sugar Bear had only one girl but she is beautiful 💕We have named her Snow White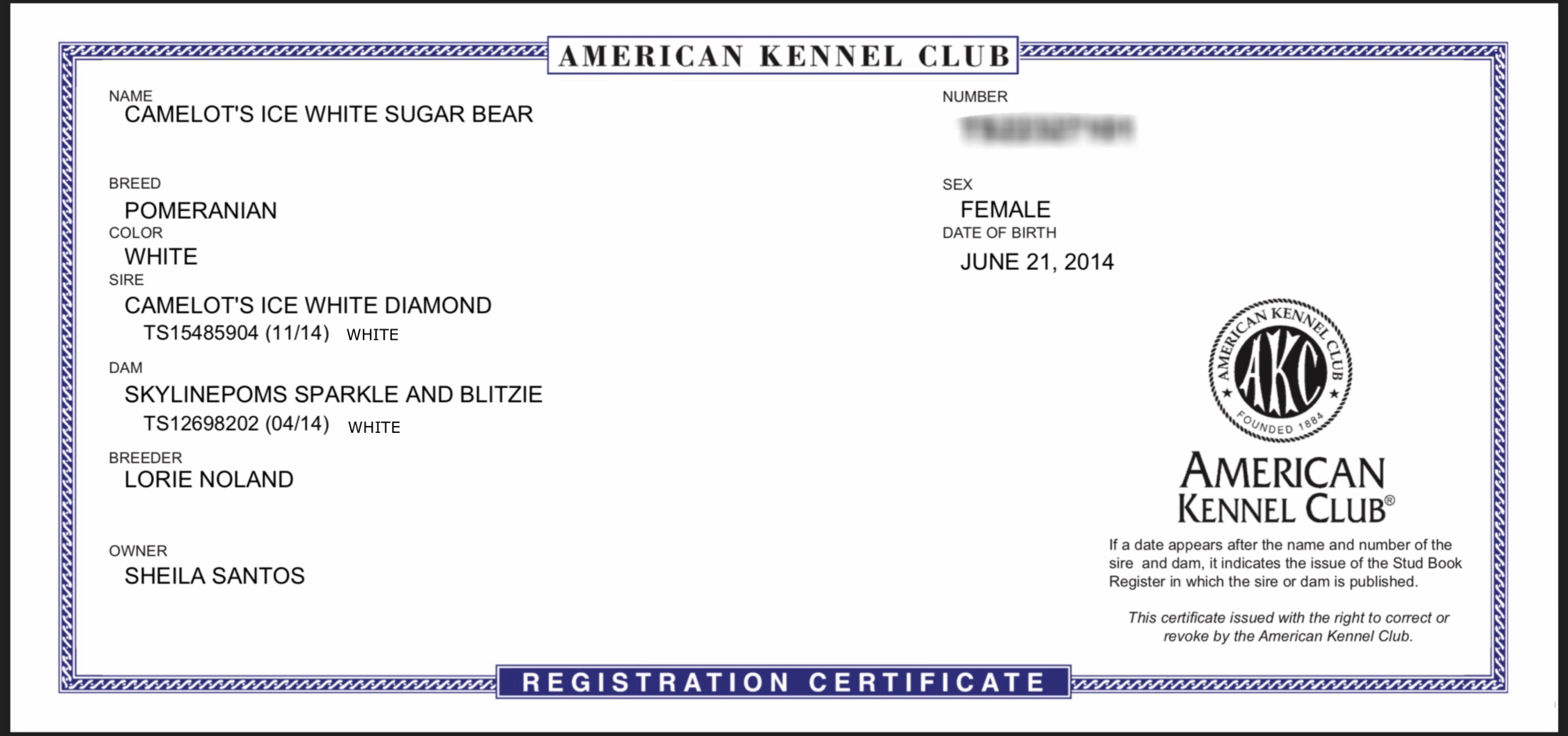 Sugar Bear (
AKC Certificate above) had a Litter . She had a girl. We are naming her Snow White .

The Father of Snow White is Alex , my Russian Import . Below is a picture of Alex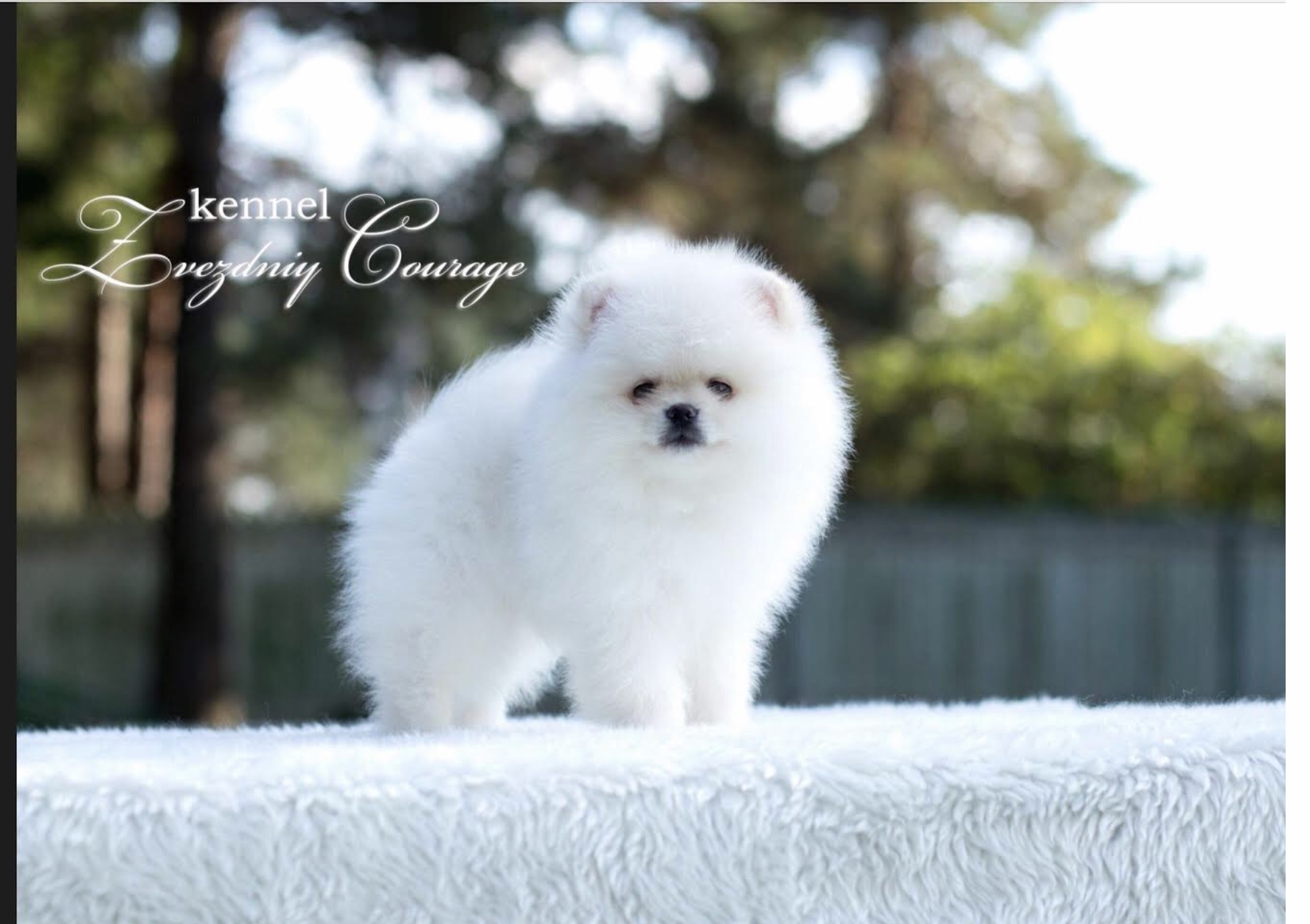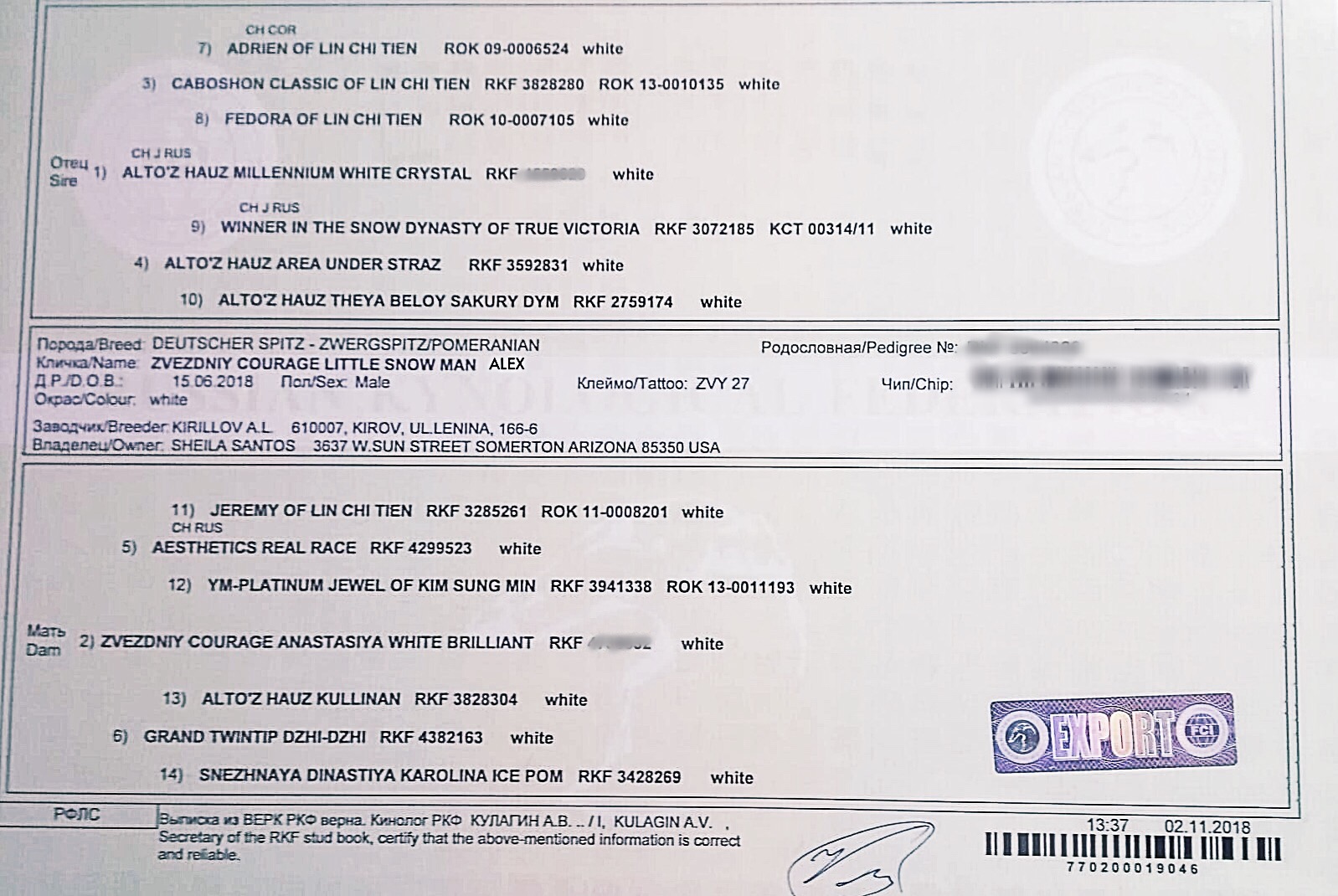 THESE ARE ALEX'S PARENTS AND HIS PEDIGREE BELOW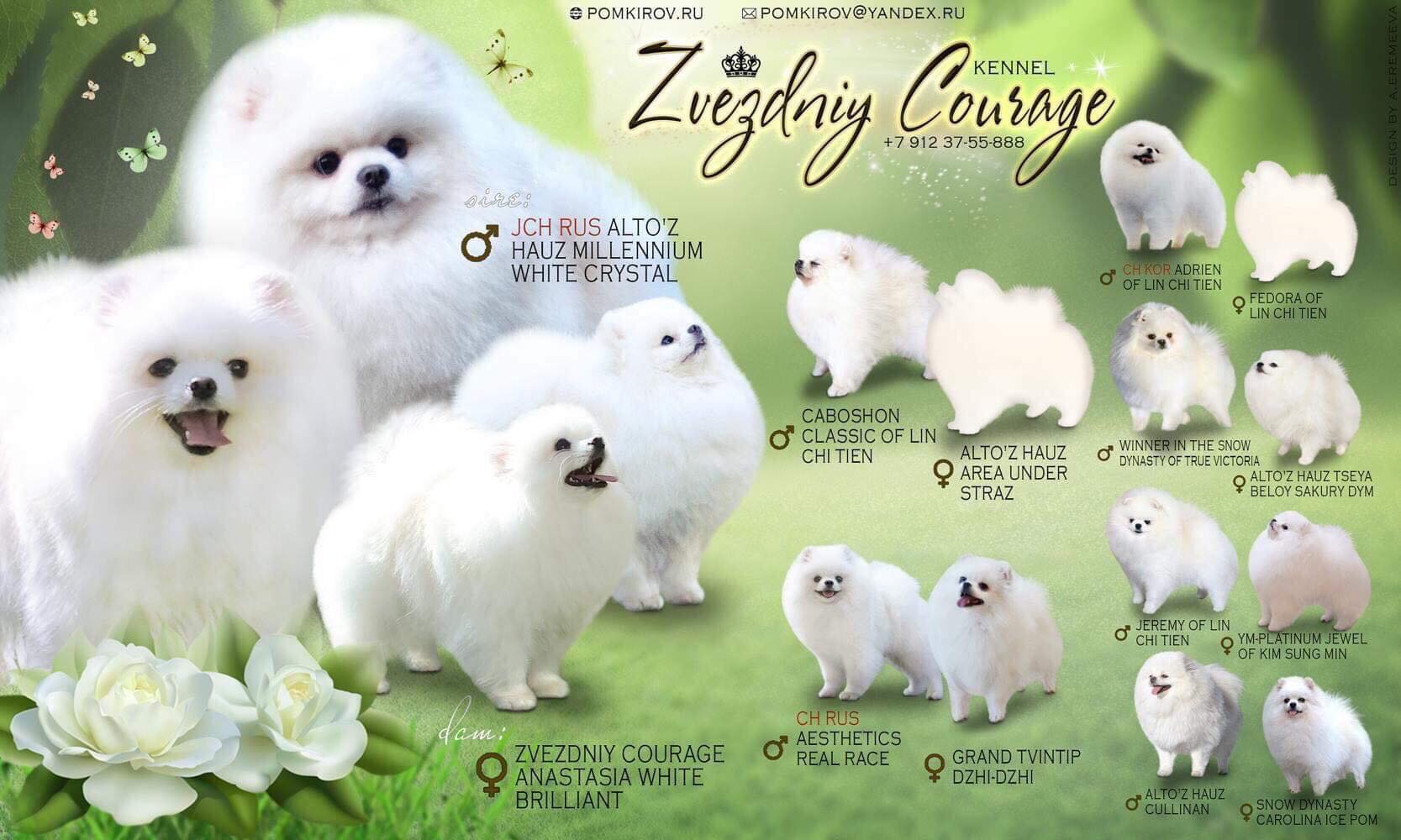 ALEX AND SUGAR BEARS
baby girl ( Snow White ). will be available to leave to her new home in June or July . If you would like to put a deposit on her send me an e mail or call me (928)550-5020
CieMoné's BEAUTIFUL girl Sugar Bear had a baby girl out of my Stunning Russian Import Alex!
We have decided to call her Snow White.
She will be available for $3,000* pet price
*this is a pet price. If you'd like full AKC breeding rights the price will be 3,500 after we do a complete health evaluation on her at 7 weeks old. If she is perfect in every way ( bite, coat, eyes, ears, hips , Patellas , etc. ) we can give full unlimited AKC Registration papers on her .
She is charting out to weigh 7 pounds right now.
She will receive a full bill of health from a Arizona state licensed veterinarian.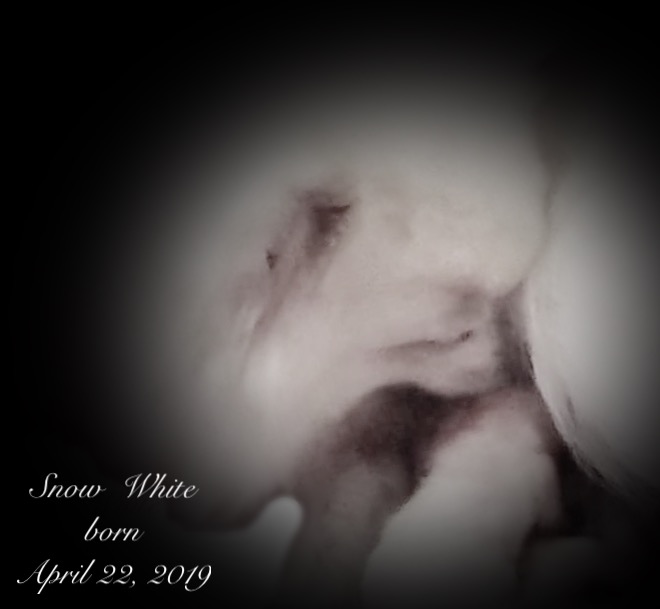 Exciting announcement!!!! Sugar bear and Alex had a single little girl In April 2019 .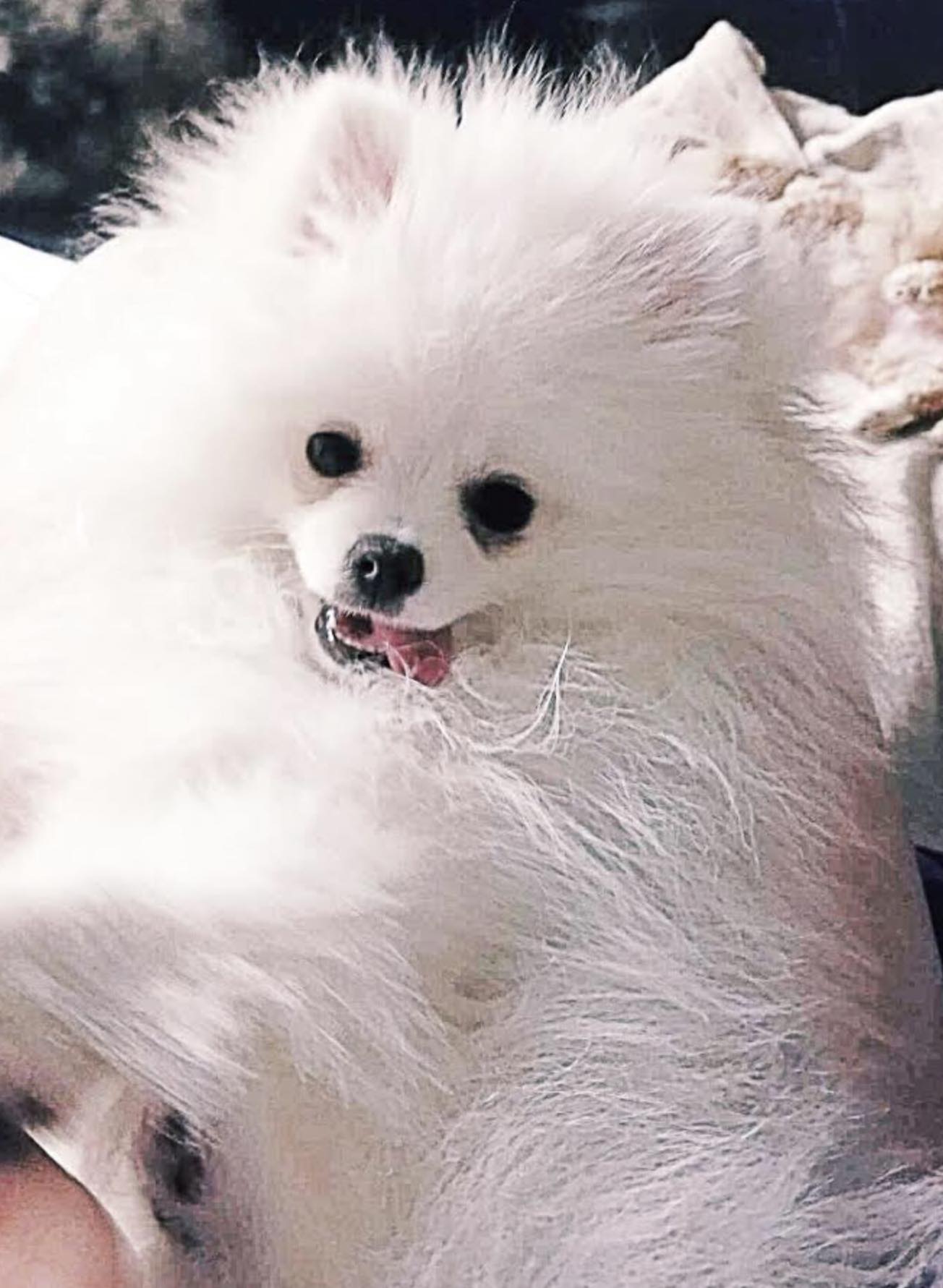 This little girl "Snow White" has 100% white lines in her lineage. This is her Brother from a past litter out of Sugar Bear . We are pretty sure she will have this same look She will be perfect for someone who has a white male Pomeranian who wants solely white puppies. SNOW WHITE bred to a PUREBRED white male Pomeranian*, will produce 100% white babies GUARANTEED!
*if she is bred to cream or any other color Pomeranian, the guarantee does not apply)
This guarantee only applies if she is bred to a true white male Pomeranian. We study genetics extensively and we know our lines, so even if you have a white boy that was produced out of non-white parents, this little girl: SNOW WHITE, at 2 years of age to 5 years of age will produce 100% WHITE PUPPIES GUARANTEED!!!
My girl Peepers was also bred to to Spicy ( ICE WHITE ASIAN IMPORT )
She has a litter of 2 boys one girl. One boy is available . His name is Royal
BELOW IS A PAST BOY OUT OF PEEPERS , TO GIVE YOU AN IDEA OF HOW BEAUTIFUL PEEPERS PUPPIES GROW UP TP LOOK LIKE
Below is a picture of Peepers and Spicy
Below are past puppies out of Peepers and Spicy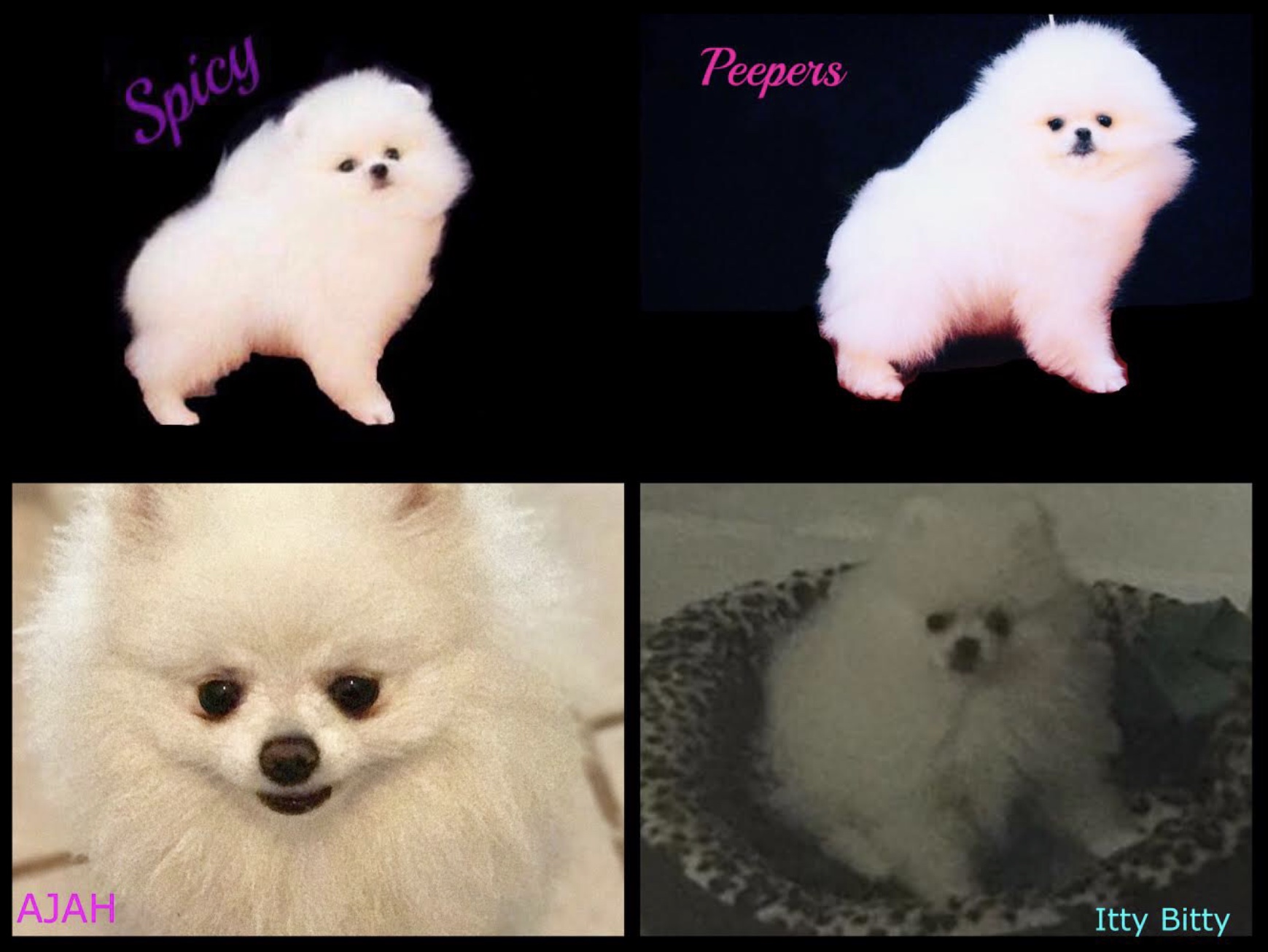 That picture above is Peepers little girl Ajah the other picture on the right is of her boy she had a couple of years ago ...Itty bitty
Spring is puppy time around here so we finally have our litters being born 😍
SUGAR BEAR my Daughters Pomeranian ( who is a normal white Pom ) Had only one little girl and the father of that puppy is my import from Russia ( shown at the top of this page )
Alex he is creamy white . The little girl out of SUGAR BEAR AND ALEX will be available for $3,000 pet price
BELOW IS A PAST PUPPY OUT OF SUGAR BEAR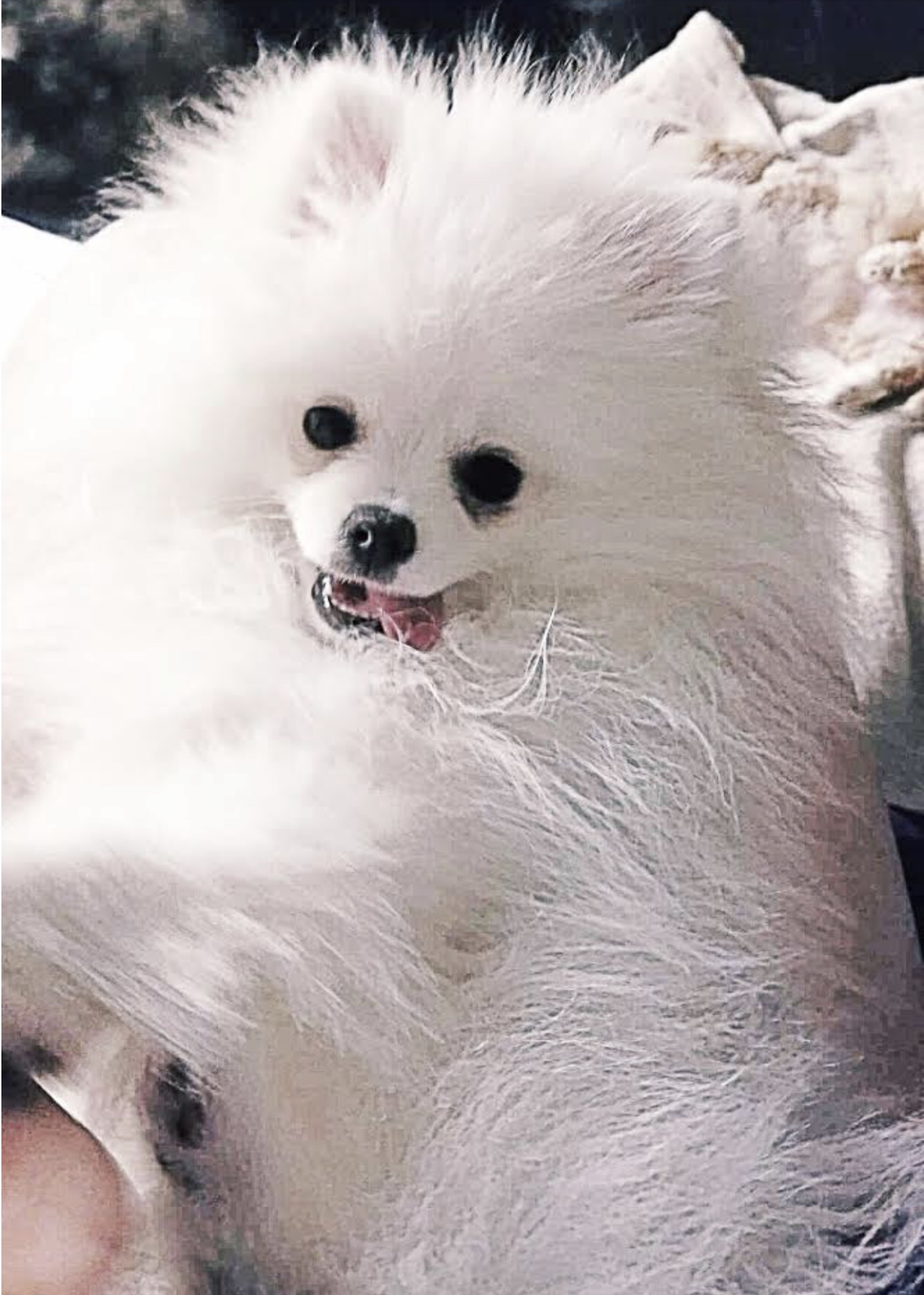 We are pretty sure this is what Sugar Bear and Alex little girl Snow White will grow up to look like
Let me know if you'd like to put a deposit on one of Princess, Maddie's or Peepers Litters
Email is ArizonaPomeranians@Gmail.com
To put a Deposit on a puppy / click the BUY NOW Button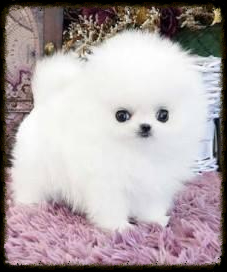 $ 500.00 USD
Your deposit will be applied Tword the price of the puppy you pick
YOU CAN CALL OR TEXT ME AT (928)550-5020 OF IF YOU WOULD RATHER I CONTACT YOU Please fill out form below if you would like me to contact you