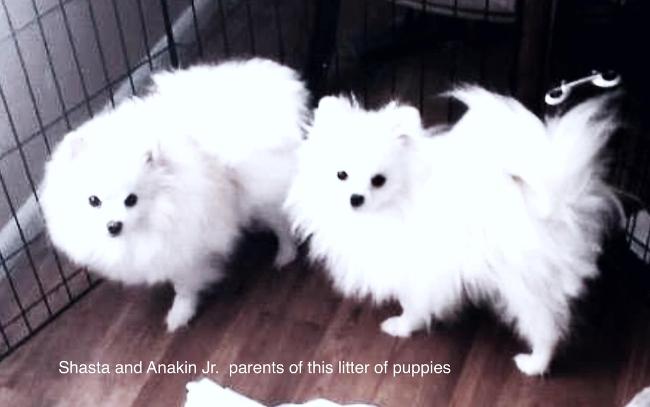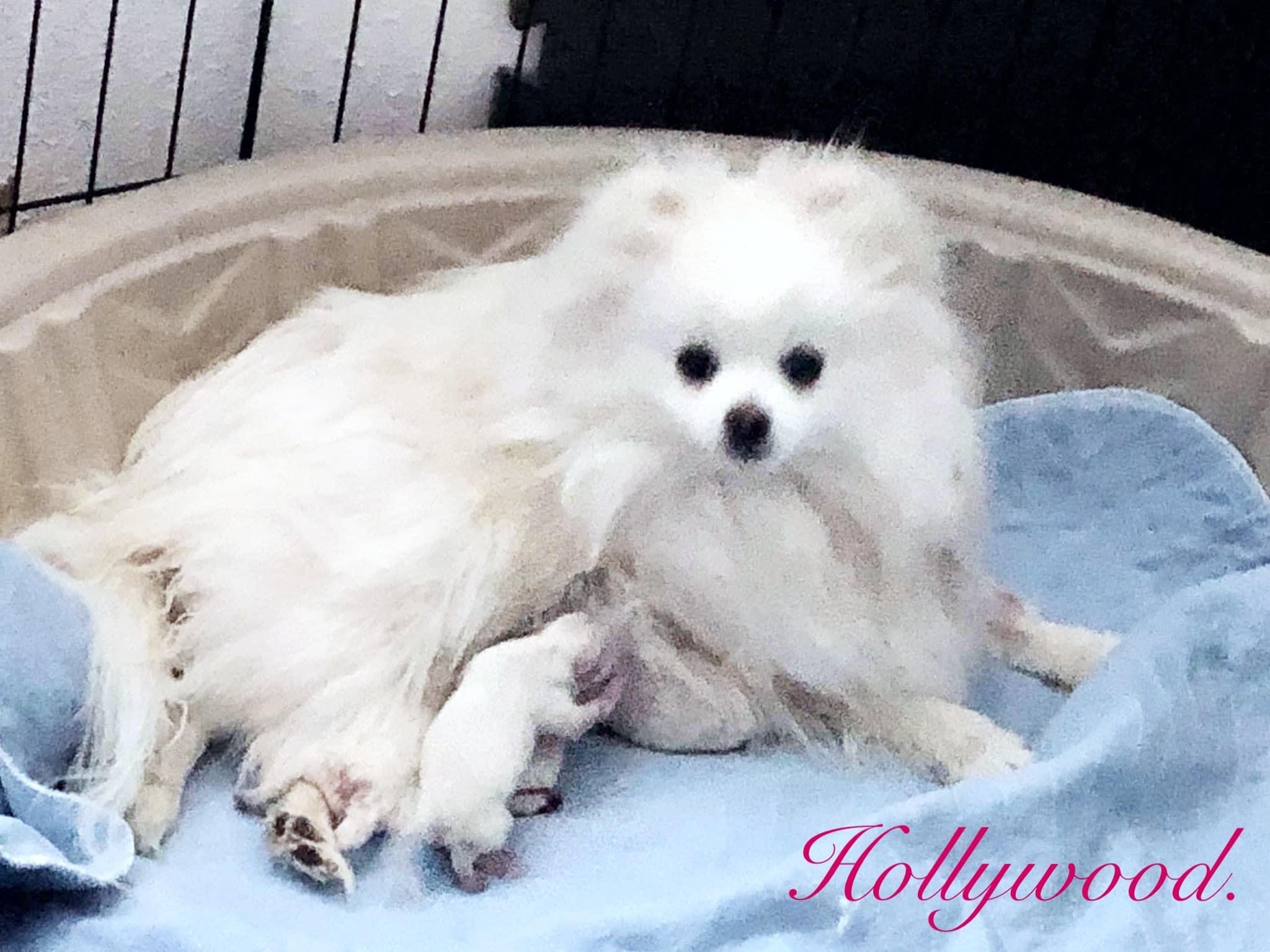 Hollywood is the Mother . She is Ice white . She is out of an Ice White Asian Import Spice ( see below)
Hollywood and Aniken litter still available to people on my waiting list
ANAKIN IS
( NORMAL WHITE)
Paternal grandsire is " Grand Champion Jan Shars White Knight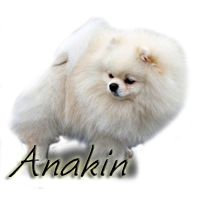 Maternal Grandsire is Chaio Li Ya Import " Spicy BELOW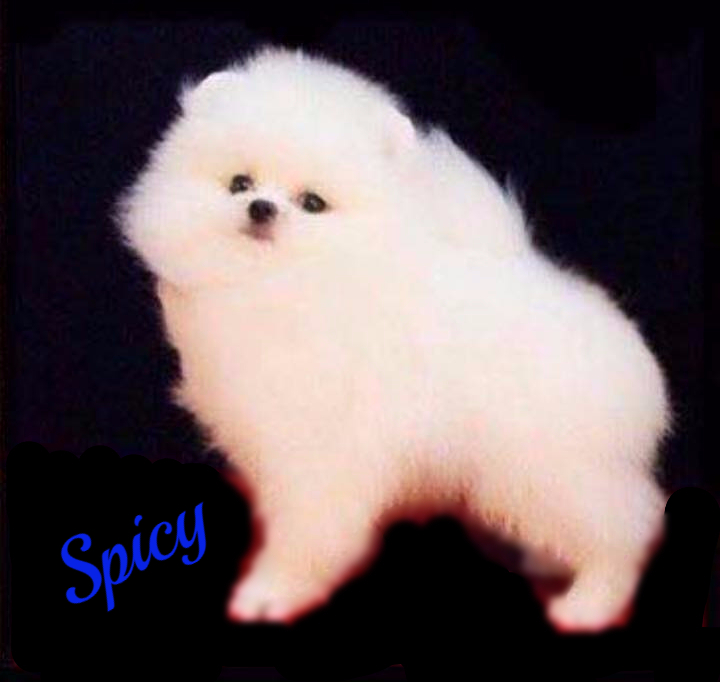 If you're wanting one of my white Pomeranian puppies you will have to go on my waiting list I only sell my white Pomeranian puppies to people on my waiting list I do not give breeding rights any longer
CLICK ON THE LINK BELOW TO SEND ME AN E MAIL IF YOU HAVE ANY QUESTIONS
SHEILA
If you'd like to go on my waiting list , you need fill out my questionnaire .
The questionnaire is on my website
YumaPoms.com
It's simple, you just click on the tab that says "questionnaire " fill it out and send it back to me
if I approve you I can put you on my waiting list
Sheila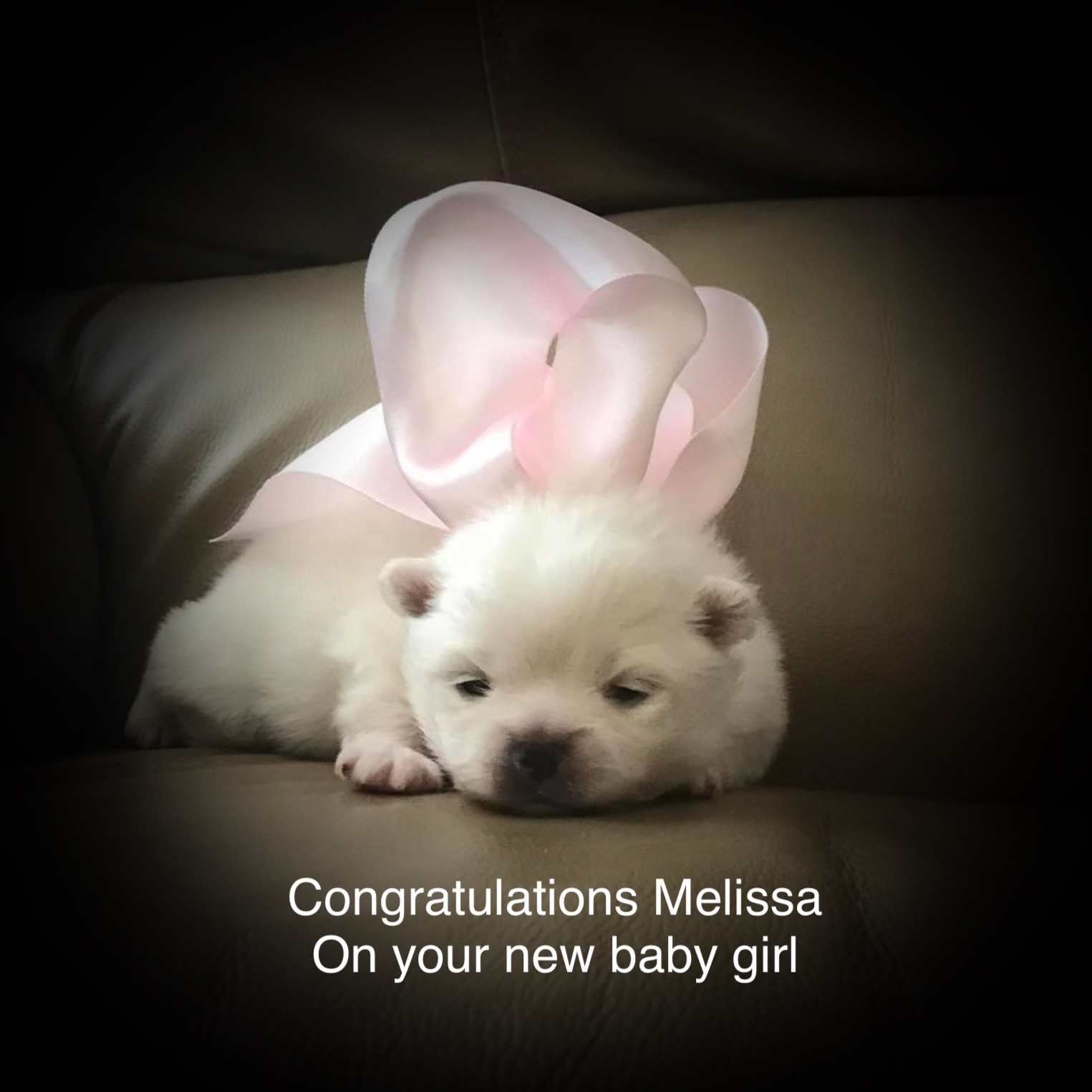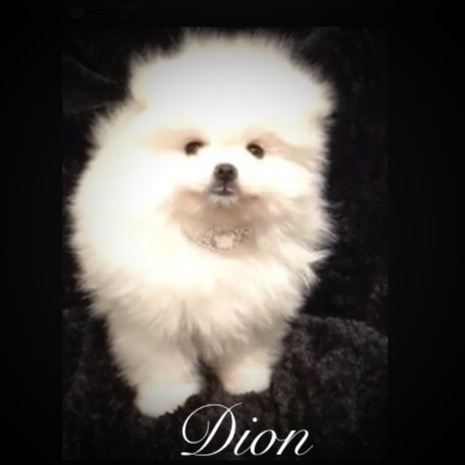 He was sold to a lady in Washington
his Mother is Celine his Father is Alex
Please be aware if you buy a puppy from us you will need to fly here to pick the puppy up because of the COVID-19 restrictions
if you live close enough , we may be able to drive a puppy to you
we encourage whoever buys a puppy from us to fly here
to pick the puppy up
Below are pictures of Dion . He is a past puppy out of Celine and Alex. If you would like a puppy like Dion , his parents will be bred again to have a litter in 2021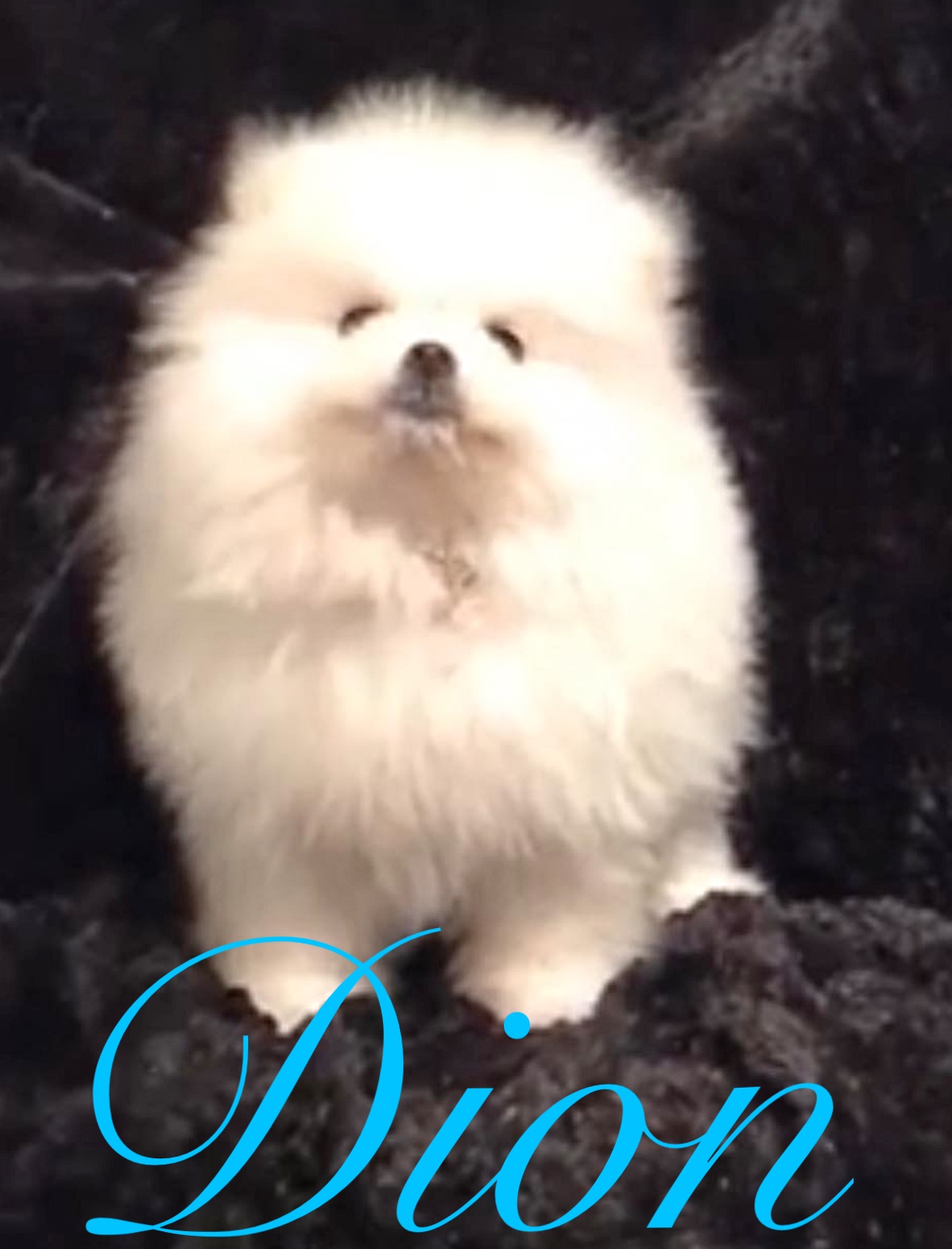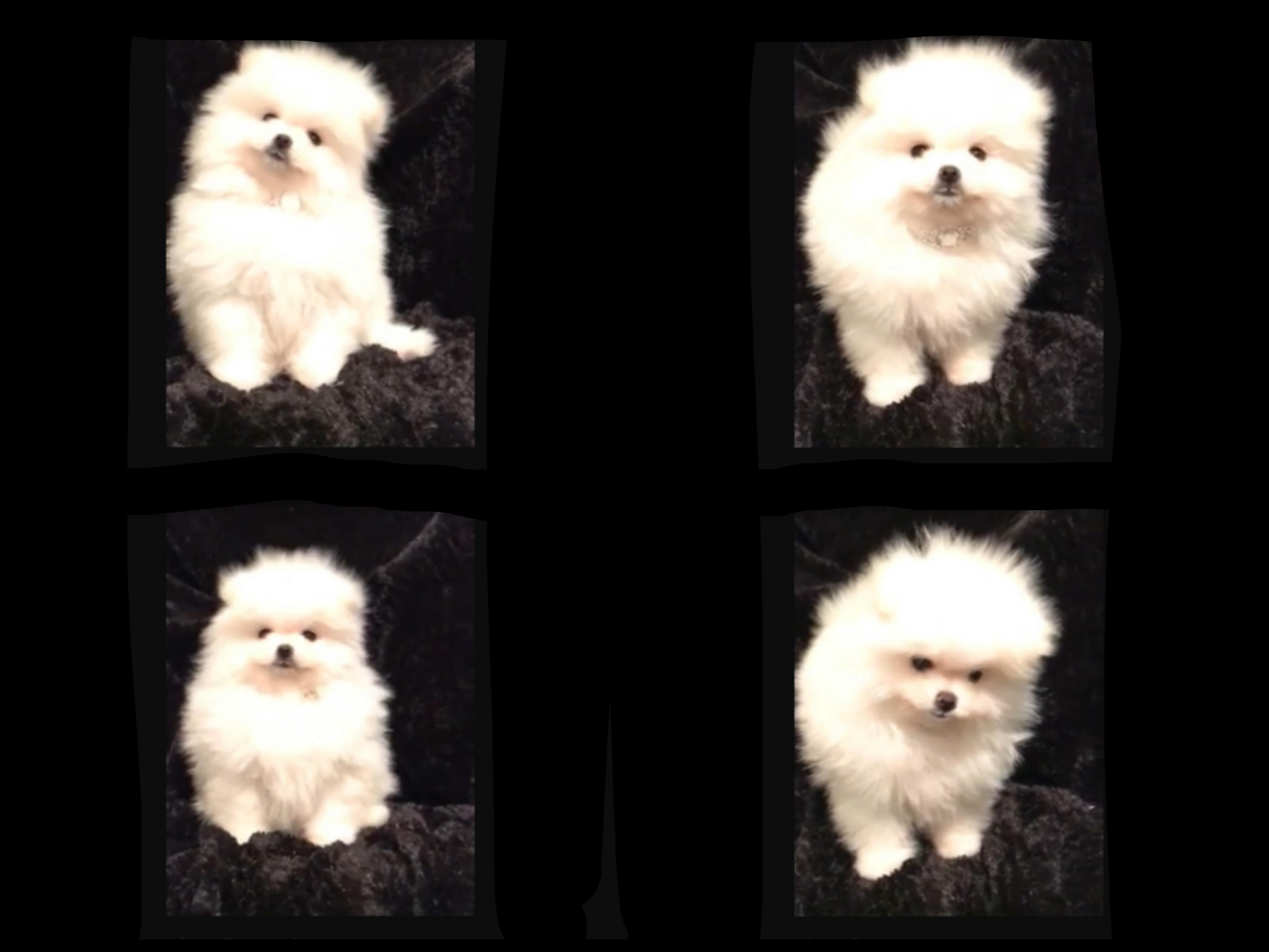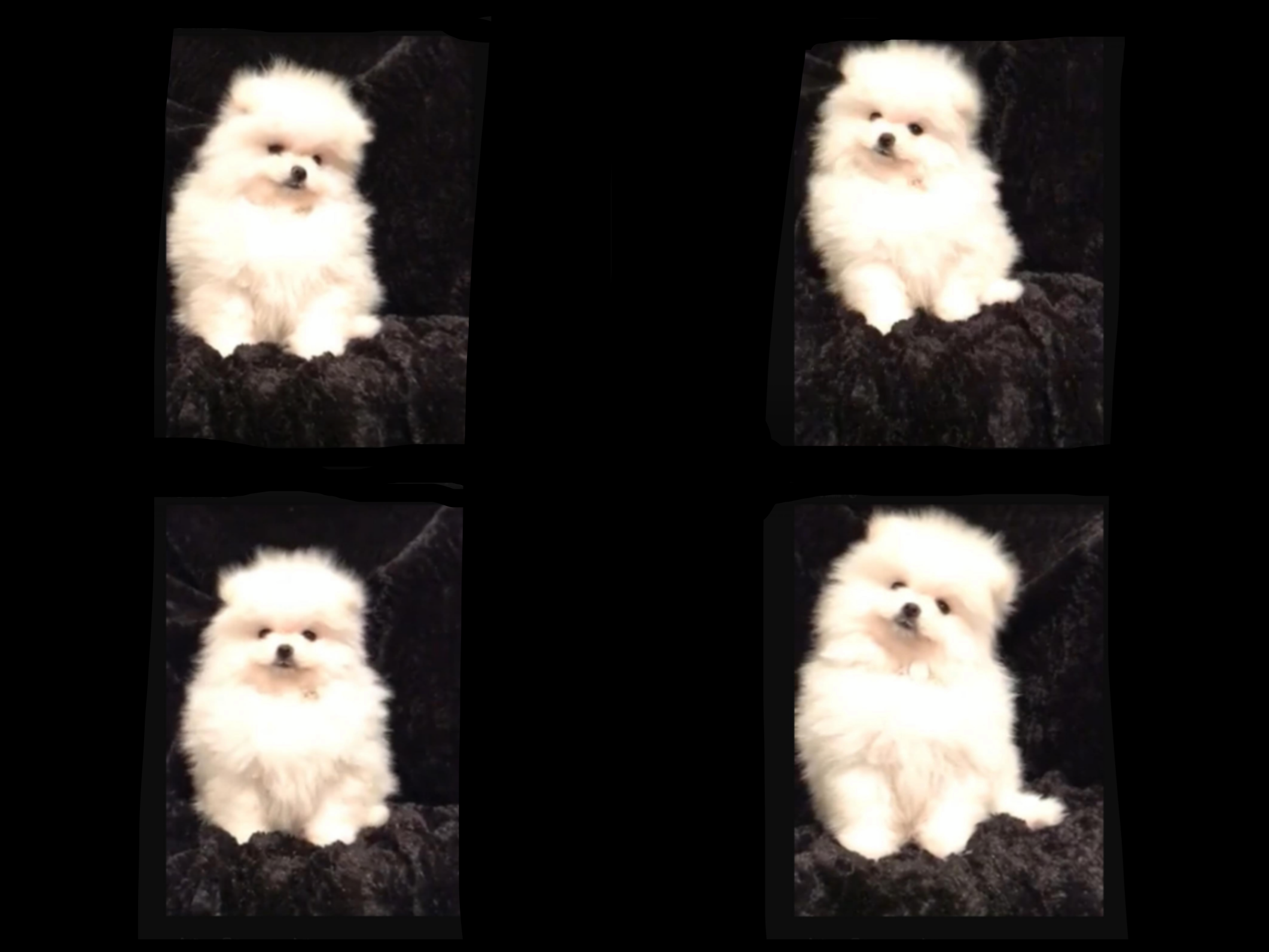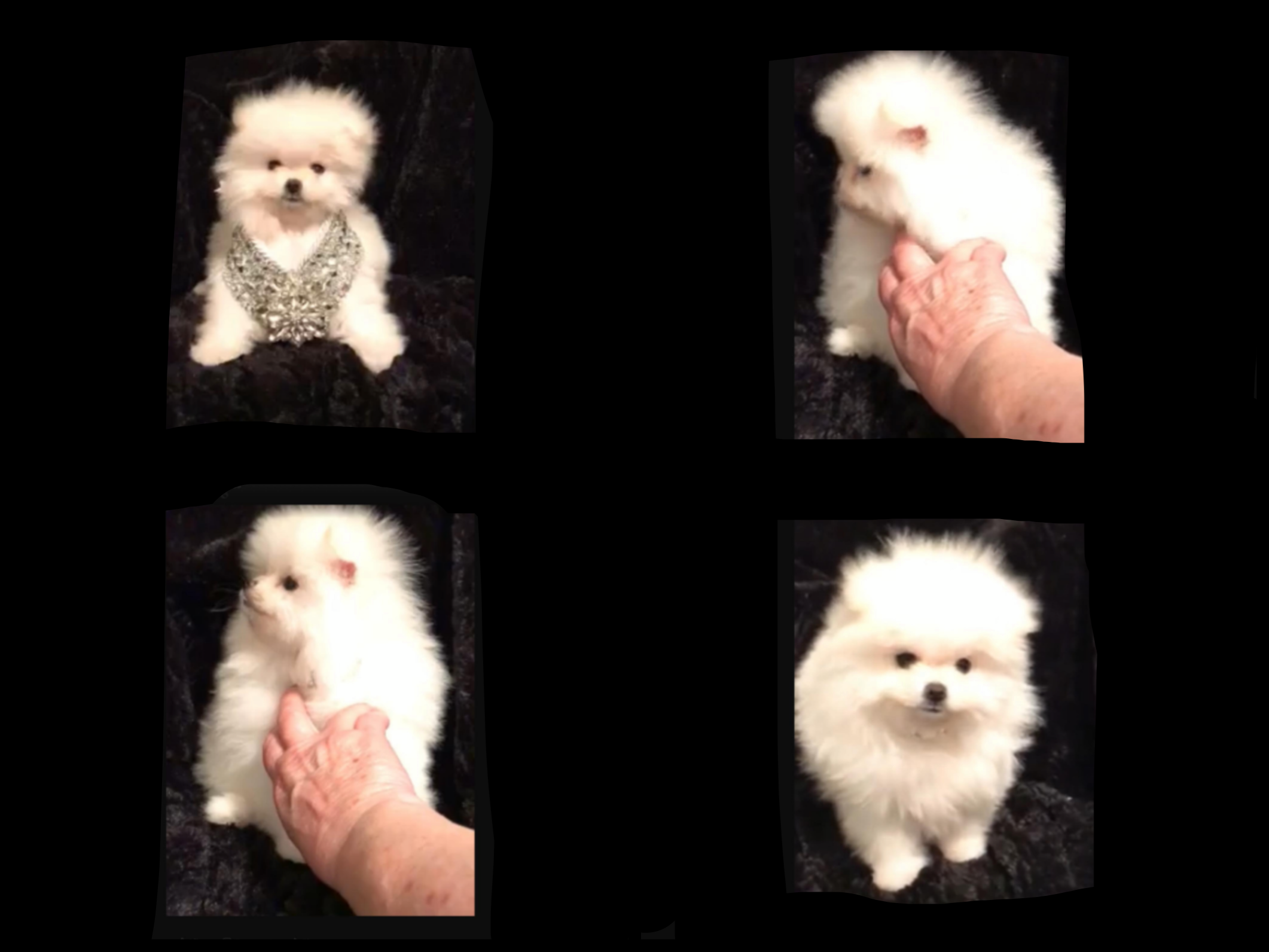 BELOW IS DIONS BROTHER CHAMP . He is an example of a small size Pomeranian Puppy .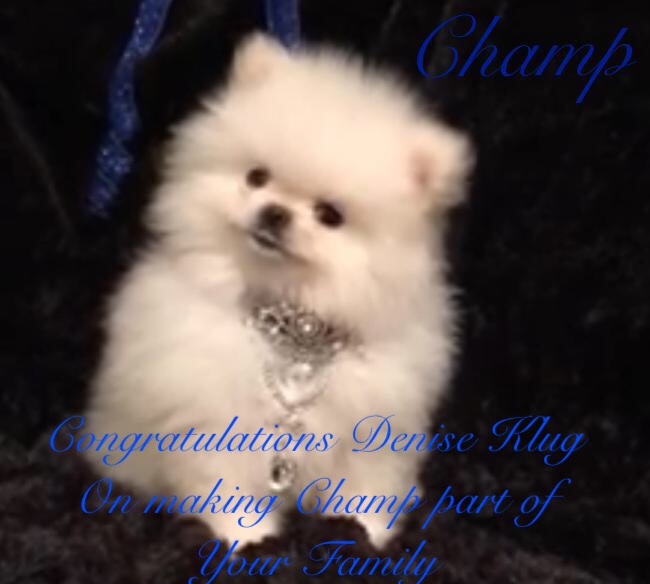 IF YOU ARE INTERESTED IN any of our puppies
SEND ME AN E MAIL AND WE WILL TALK
If we we have discussed and agreed upon you purchasing a white Pomeranian from me . You can put a deposit on it by clicking the BUY NOW Button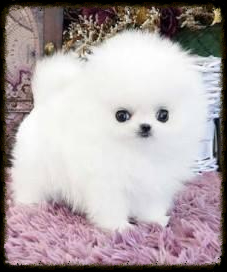 $ 500.00 USD
THIS IS A DEPOSIT TO BE APPLIED TWORD THE PURCHASE PRICE OF A SPECIFIC PUPPY AGREED UPON Deposits are not refundable Your deposit will be applied Tword the price of the puppy you pick