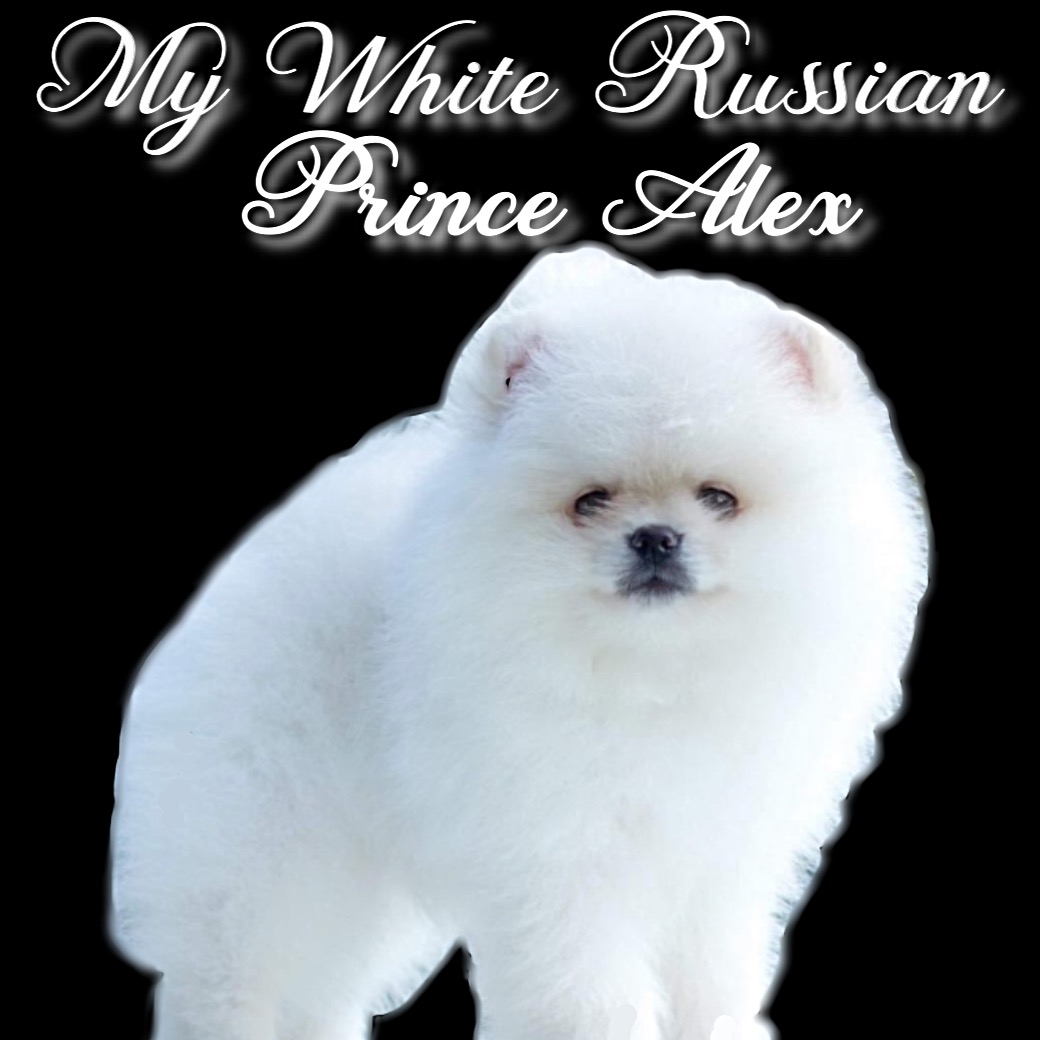 ABOVE IS ALEX .
HE IS THE MAIN BREEDING STUD HERE AT CAMELOT CASTLE.
HE IS MY WHITE RUSSIAN PRINCE I IMPORTED FROM RUSSIA AKC /FCI REGISTERED
ON THIS PAGE ARE PAST AND PRESENT STUDS WE HAVE USED IN OUR WHITE BREEDING PROGRAM
THEY DO NOT ALL LIVE HERE AT OUR HOME
BELOW IS GRANDIE REGISTERED WITH THE AMERICAN KENNEL CLUB AS
CAMELOTS GRAND CHAMPION OF CHAIO Li Ya
I imported him from Asia . He has an EXTREME TEDDY BEAR FACE .
ALL HIS PUPPIES GET HIS TEDDY BEAR FACE
His first puppies were born in 2020 and now live in Washington with their Mother Peepers
He was born in 2018 and he is a 5 pound adult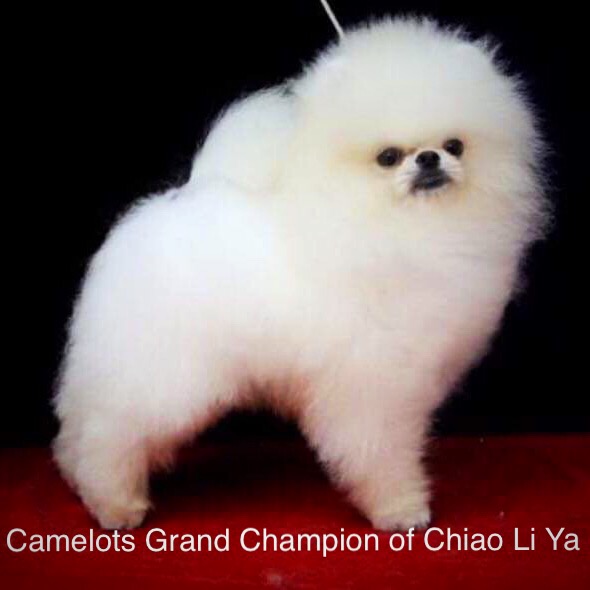 Below is our stunning boy Alex WHO LIVES WITH US
He is registered with the American kennel club
I imported him from Russia He is the PERFECT STUD 💕
His weight fluctuates between 41/2 and 5 pounds
HE HAS A PERFECT BABY DOLL FACE
His coat is perfection
HIS CONFORMATION IS CORRECT
His bite is 6/6 level perfect bite
His hips and patella's are correct
He is perfection
AKC (TS42528001))
We just call him Alex . he is my white Russian that I imported from the ZVEZDNIY courage kennel in Russia
he is the father to most of the puppies born here at our home since 2018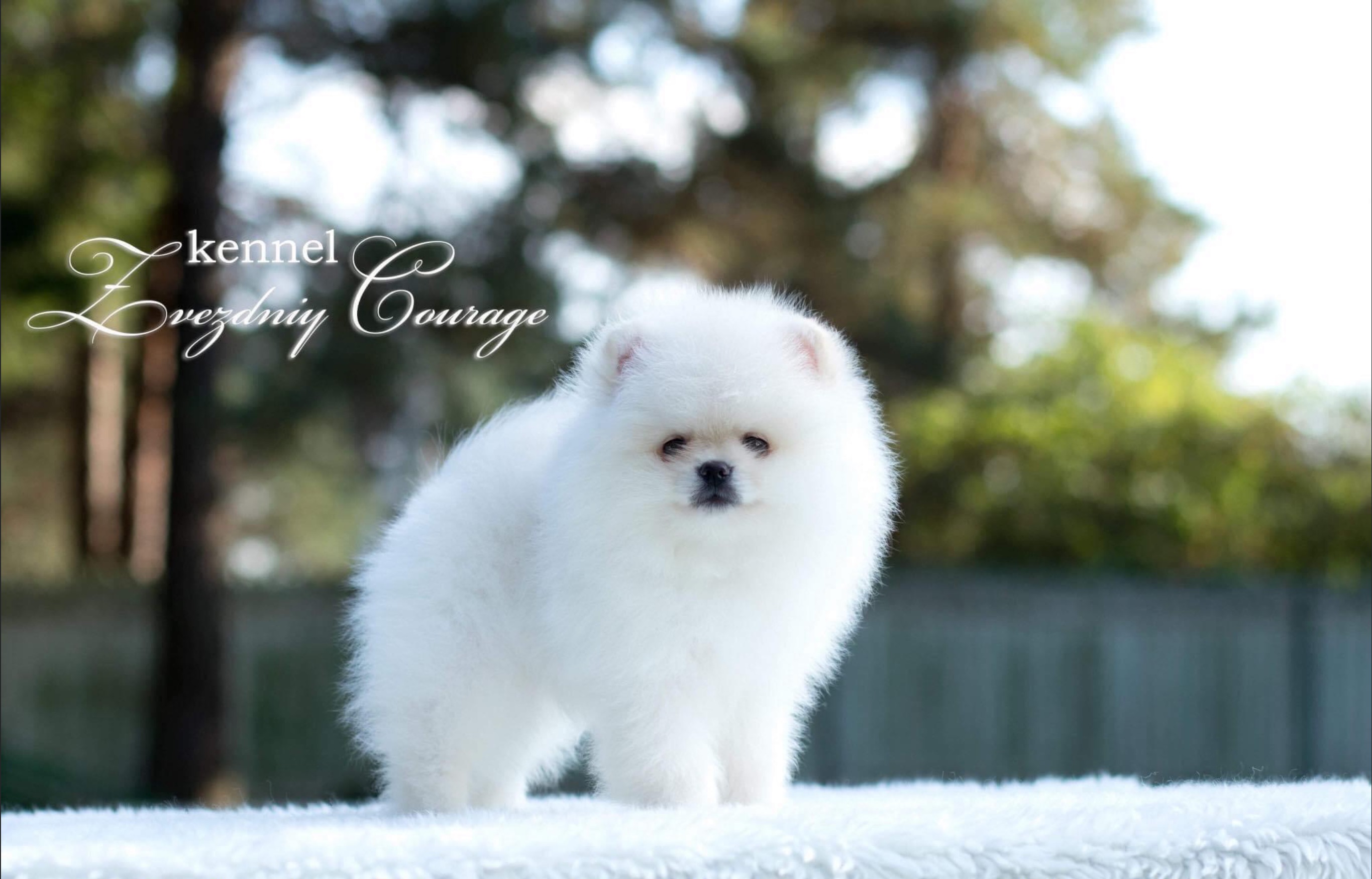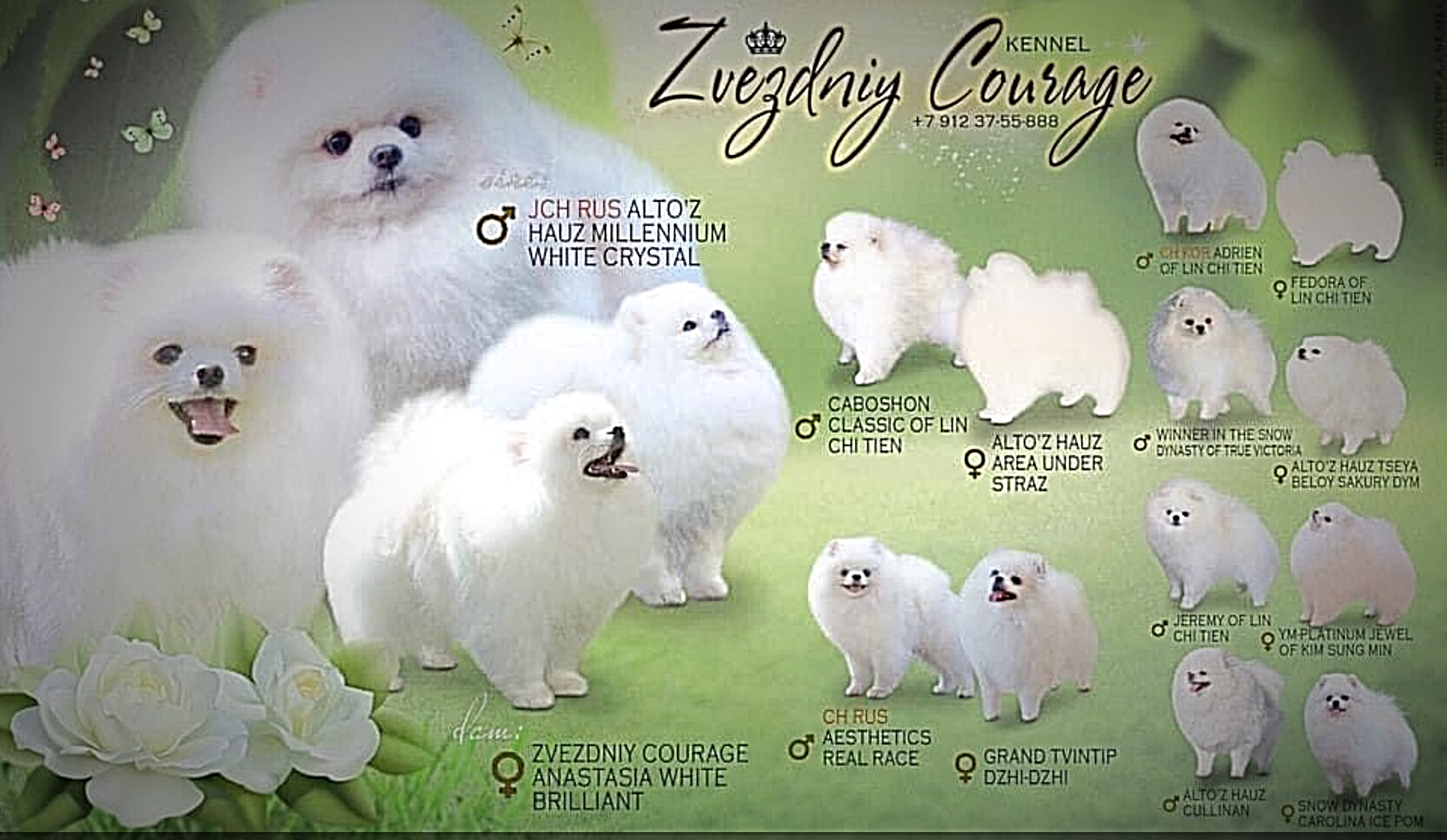 ABOVE IS THE PEDIGREE BEHIND ALEX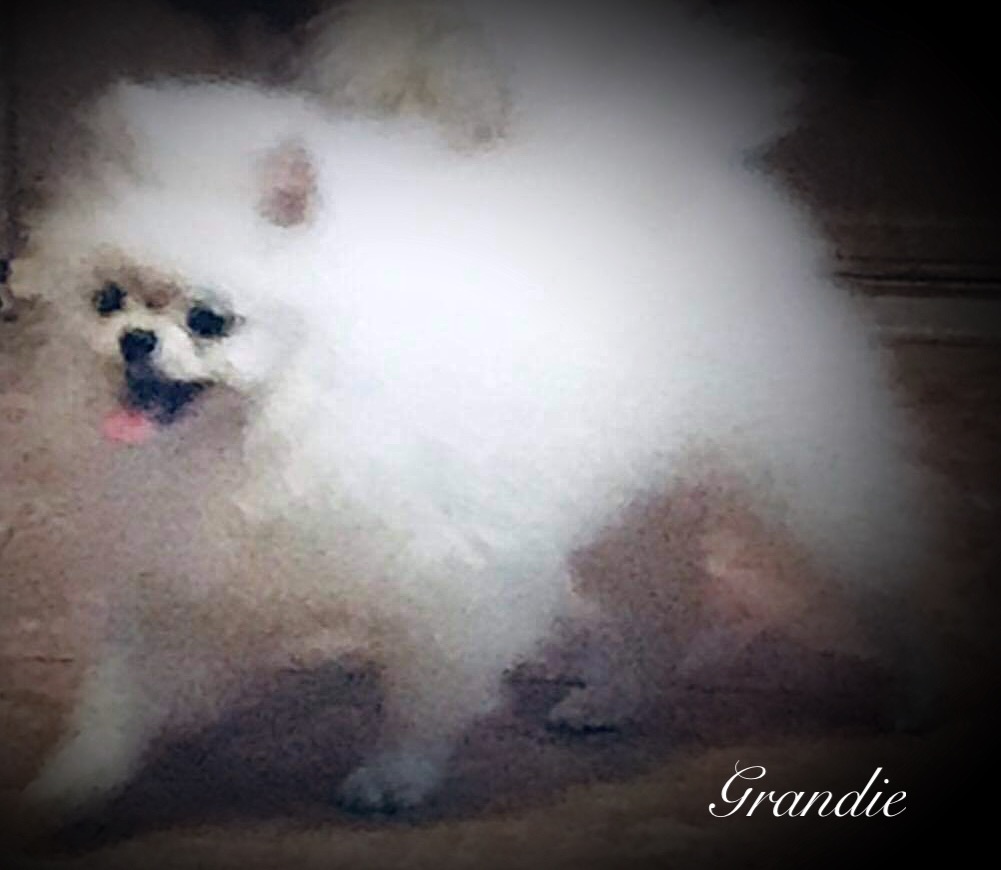 ABOVE IS CAMELOT'S GRAND CHAMPION OF CHAIO LI YA ( GRANDIE)
If you want a TRUE TEDDY BEAR FACED PUPPY OUR EXTREME TEDDY BEA R FACED BOY GRANDIE WILL BE THE DADDY GRANDIE DOES NOT PRODUCE ICE WHITE PUPPIES . ONLY NORMAL WHITE AND CREAMY WHITE BUT ALL OF HIS PUPPIES WILL HAVE A TEDDY BEAR FACE GUARANTEED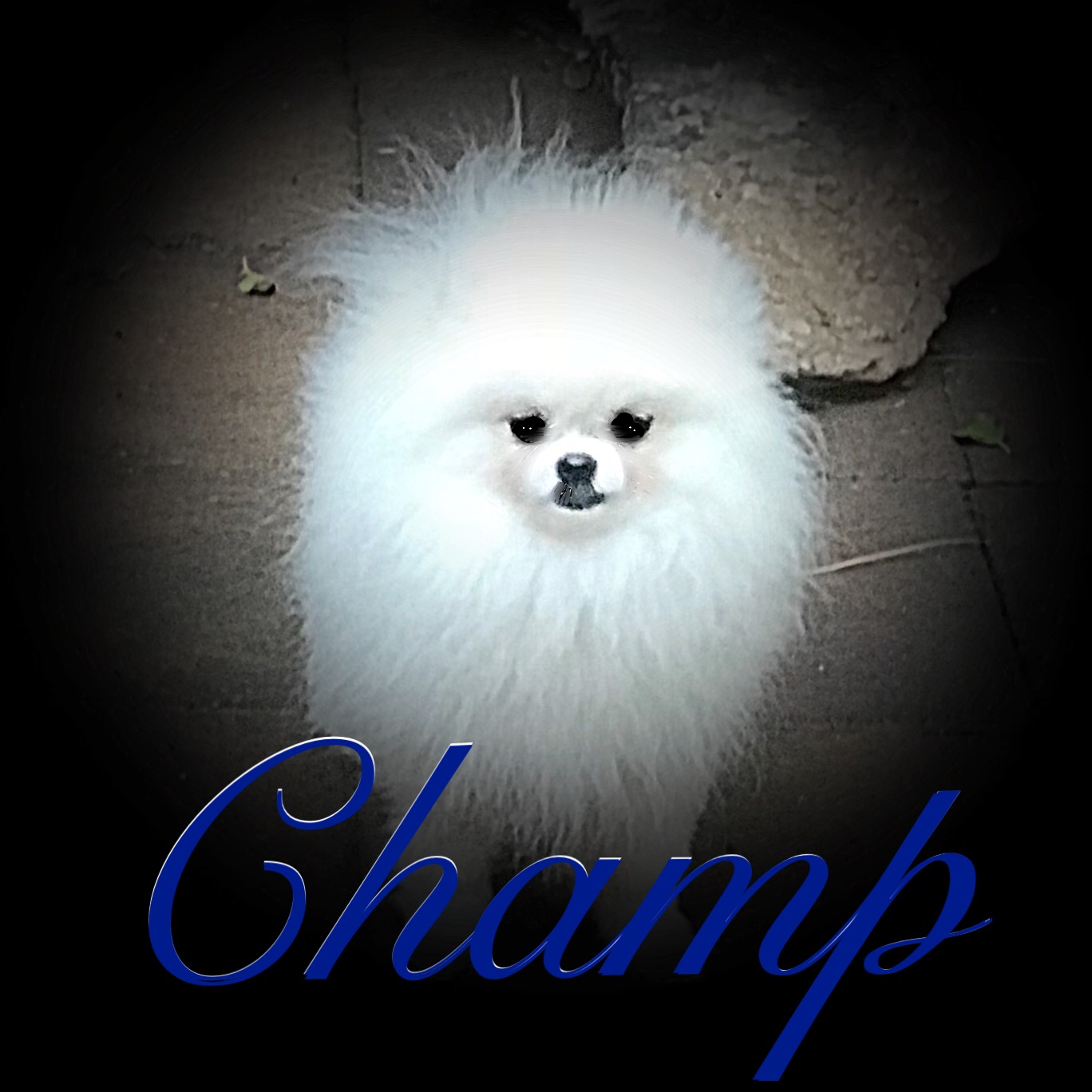 ABOVE IS CHAMP . HE IS A TINY THREE POUNDER
BELOW IS SPICY. HE LIVES AT TONYAS HOUSE.
HE IS A PAST STUD OF MINE THAT I IMPORTED FROM ASIA HE DOES NOT LIVE WITH ME ANY LONGER BUT
I HAVE RETAINED BREEDING RIGHTS ON HIM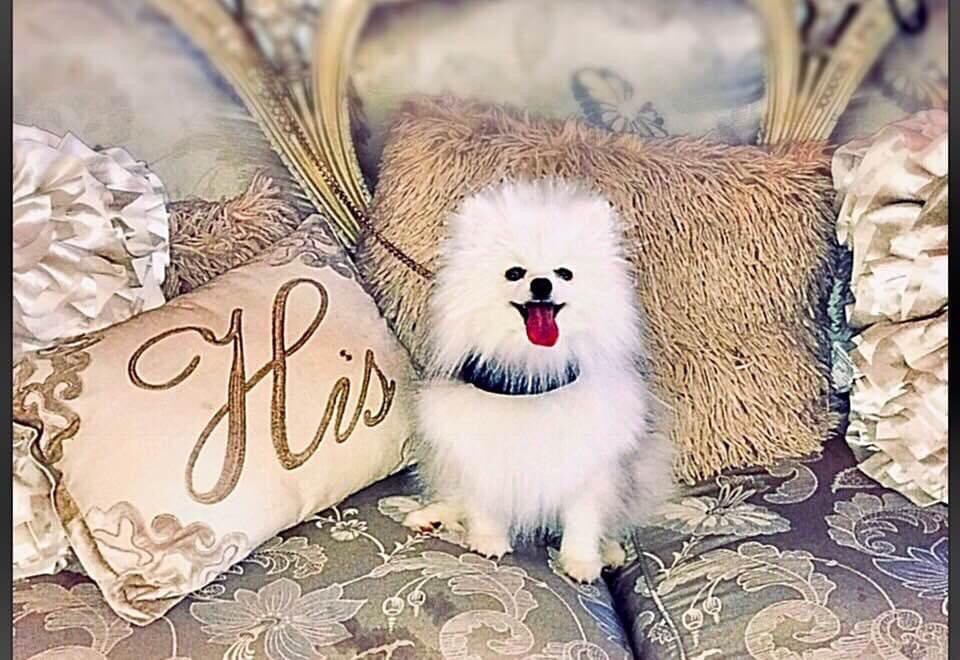 BELOW , CAMELOT'S WHITE RUSSIAN DANCER IS A PAST STUD HE DOES NOT LIVE HERE AT OUR HOME ANY LONGER
HE IS NOW IN A PET HOME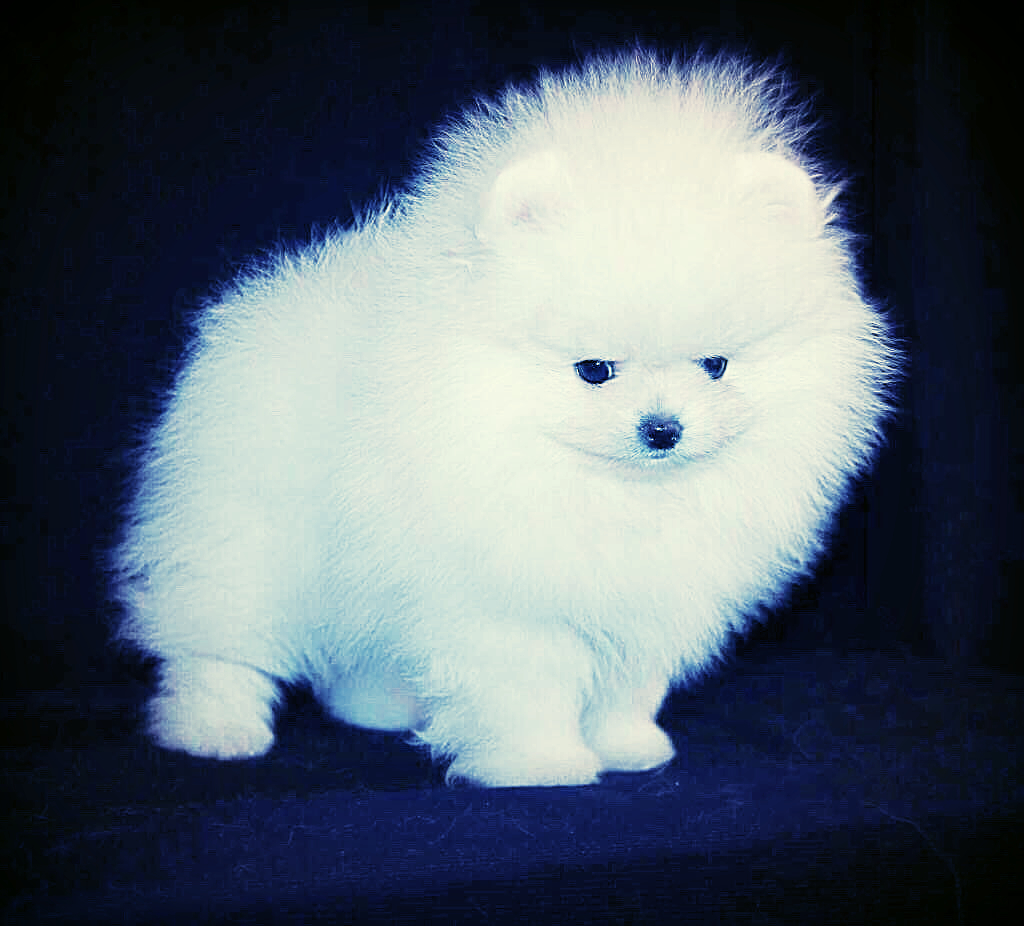 ABOVE IS DANCER , HE PRODUCED JACK WITH OUR ICE WHITE 4 POUND MA MA ANNIE
JACK NOW LIVES WITH JESSICA ROGAN AND HER FAMILY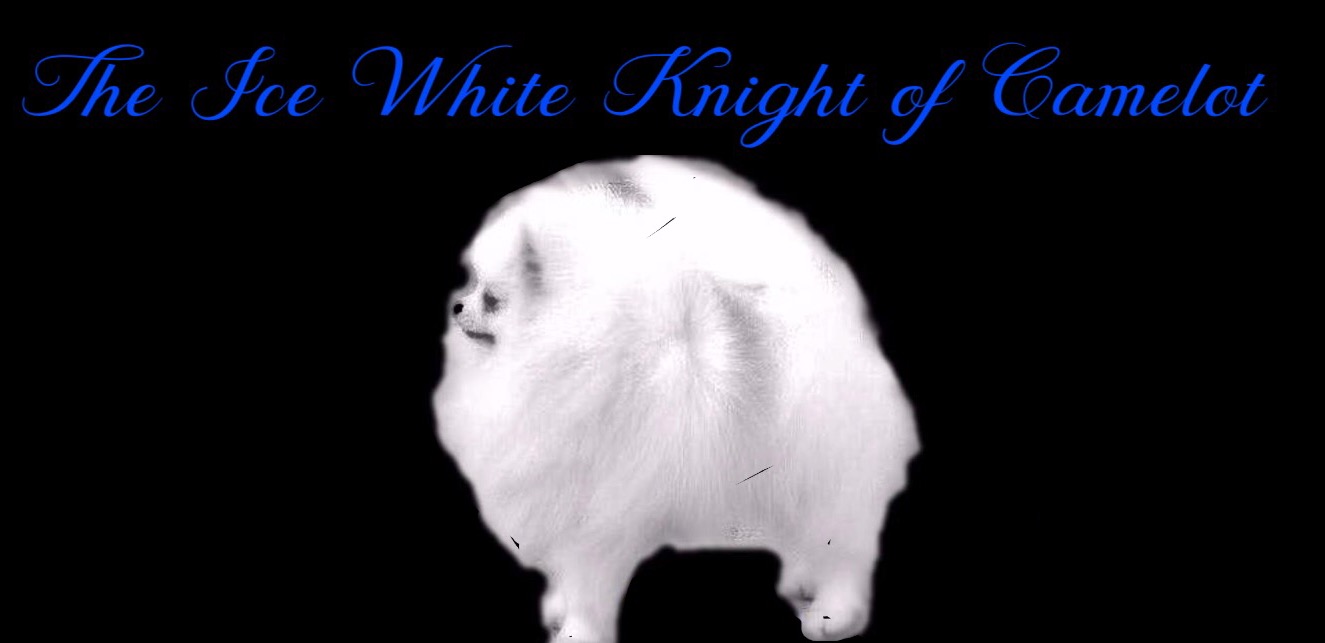 OUR FOUNDATION STUD ICEE WAS LAID TO REST JUNE 2018
FOR MANY YEARS HE PRODUCED BEAUTIFUL TRUE WHITE POMERANIAN PUPPIES FOR US HERE AT YUMA POMERANIANS
WE MISS HIM VERY MUCH WE WILL NEVER FORGET OUR SWEET ICEE
TO SEE LOTS OF PICTURES OF ICEE CLICK ON LINK BELOW :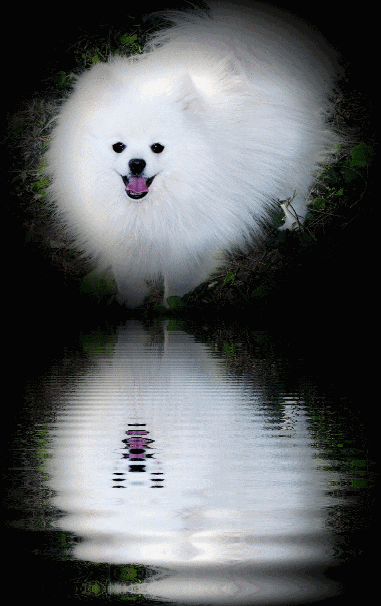 http://www.yumapoms.com/the-ice-white-lion-king-leo-of-camelot.php?disable_mobile=true#
click here to go back to HOME PAGE