ABOVE ARE THE BOYS WE USE CURRENTLY IN OUR BREEDING PROGRAM , ON EACH SIDE OF OUR FOUNDATION STUD
THE ICE WHITE KNIGHT OF CAMELOT
BELOW IS GRANDIE REGISTERED WITH THE AMERICAN KENNEL CLUB AS
CAMELOTS GRAND CHAMPION OF CHAIO Li Ya
He is our newest Import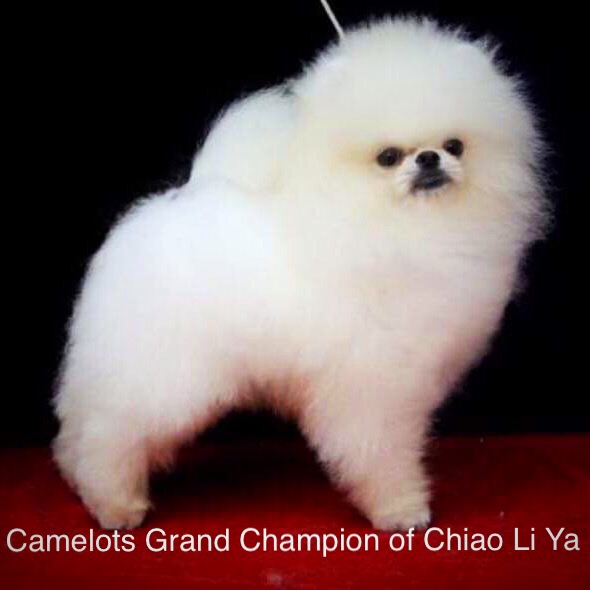 BELOW IS OUR BOY THAT WE IMPORTED IN 2018
HIS NAME IS
Camelot's White Champion of Chaio Li Ya . We call him Champ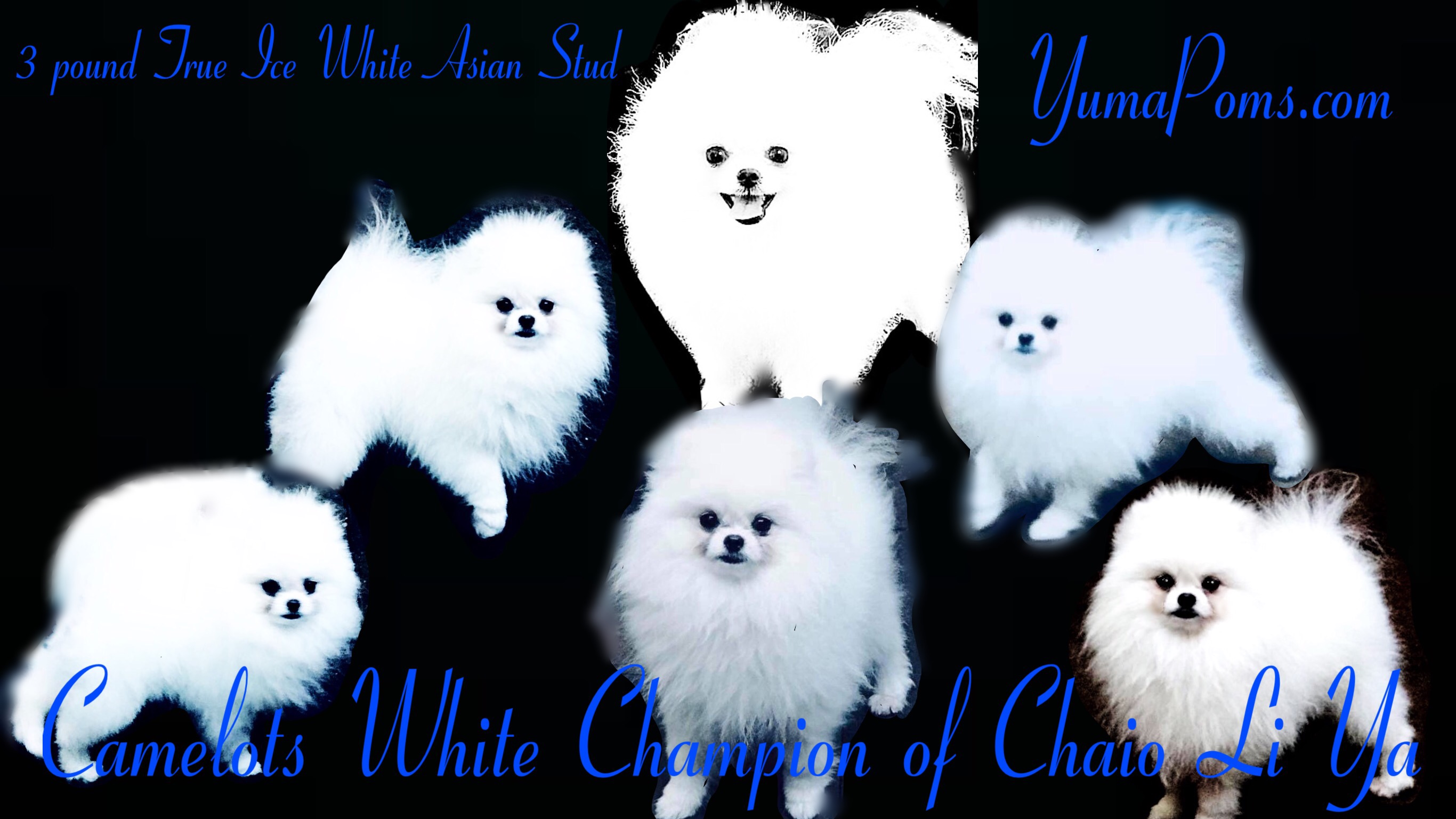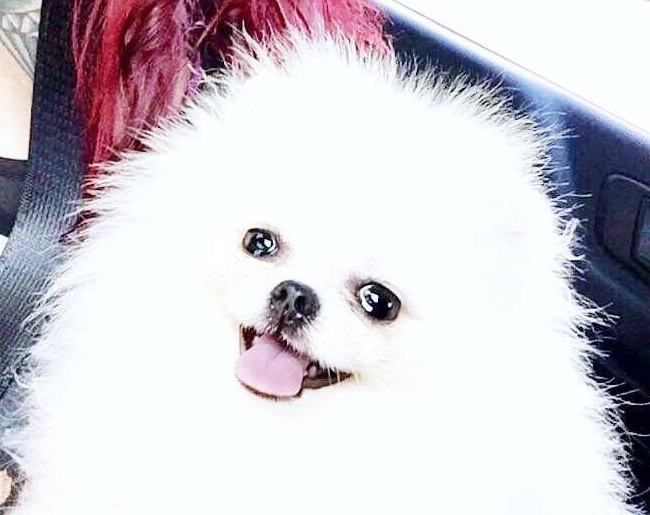 CAMELOTS WHITE CHAMPION OF CHAIO LI YA ( ABOVE) HAS A BEAUTIFUL TEDDY BEAR FACE AND PERFECT BLACK PIGMENT . HE IS A TNY THREE POUND BOY WITH PERFECT CONFORMATION AND PERSONALITY . A BABY FROM "CHAMP" & 1 OF MY WHITE GIRLS WILL ASSURE YOU A WHITE AKC REGISTERED POMERANIAN PUPPY OF BEAUTY, QUALITY , GOOD TEMPERAMENT, INTELLIGENCE, AND A VERY IMPRESSIVE PEDIGREE
BELOW IS ALEX . HE IS AVAILABLE TO A SHOW HOME
HE IS REGISTERED WITH THE AMERICAN KENNEL CLUB AS
CAMELOTS COURAGEOUS LITTLE SNOWMAN / he has produced a litter with Camelot Ice White Sugar Bear .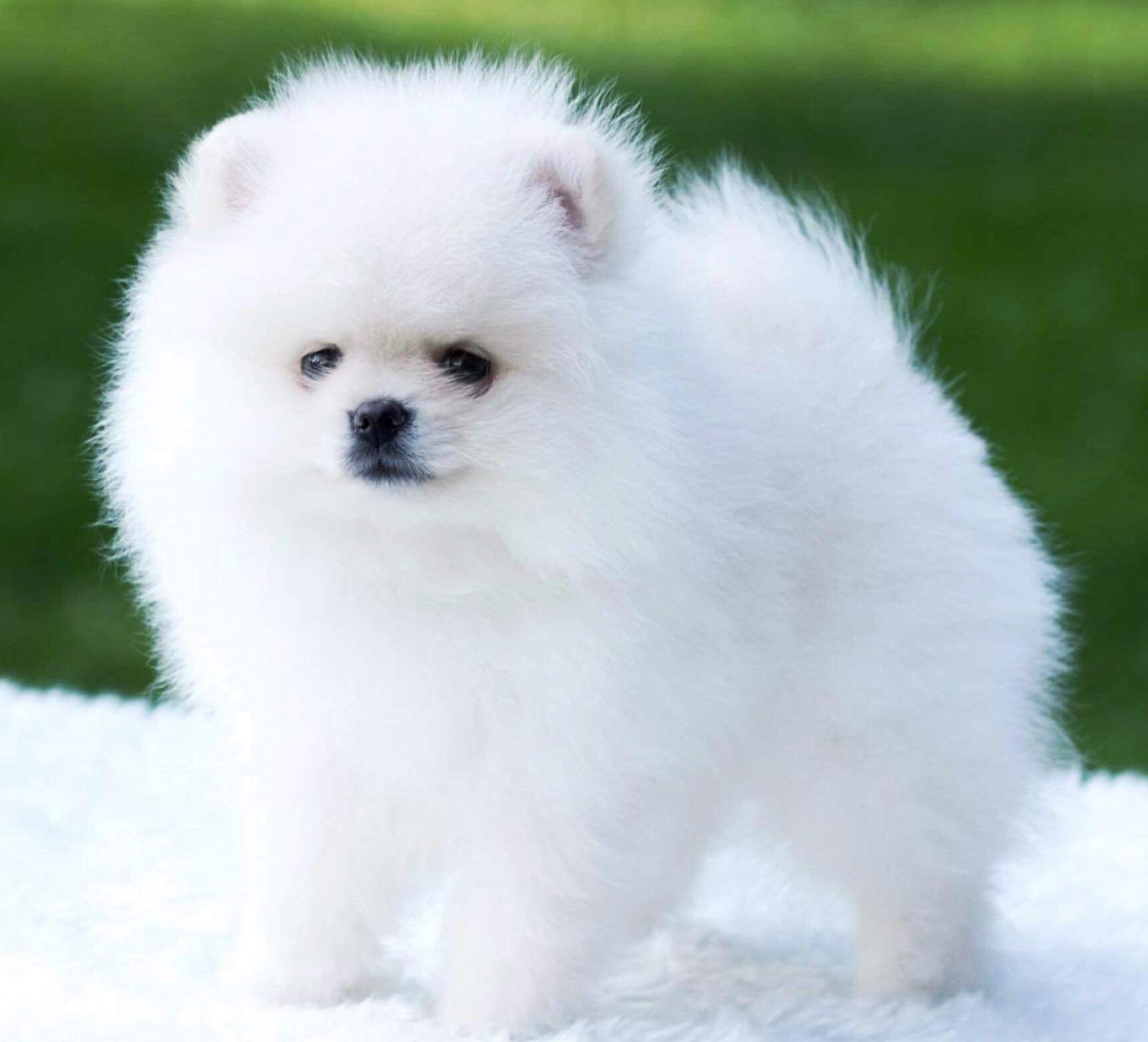 HE IS SHOW QUALITY . HE AVAILABLE FOR SALE AND WILL COME WITH A SHOW GUARANTEE . WE WILL USE HIM IN OUR BREEDING PROGRAM UNTIL HE IS SOLD
BELOW IS SPICY . I IMPORTED HIM IN 2015. He was sold
We still use him in our breeding program.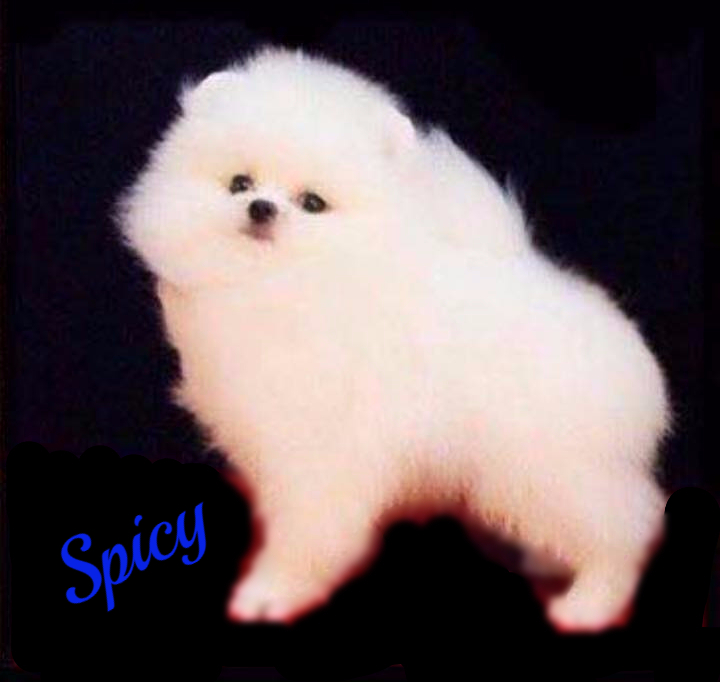 CAMELOTS WHITE RUSSIAN DANCER IS A PAST STUD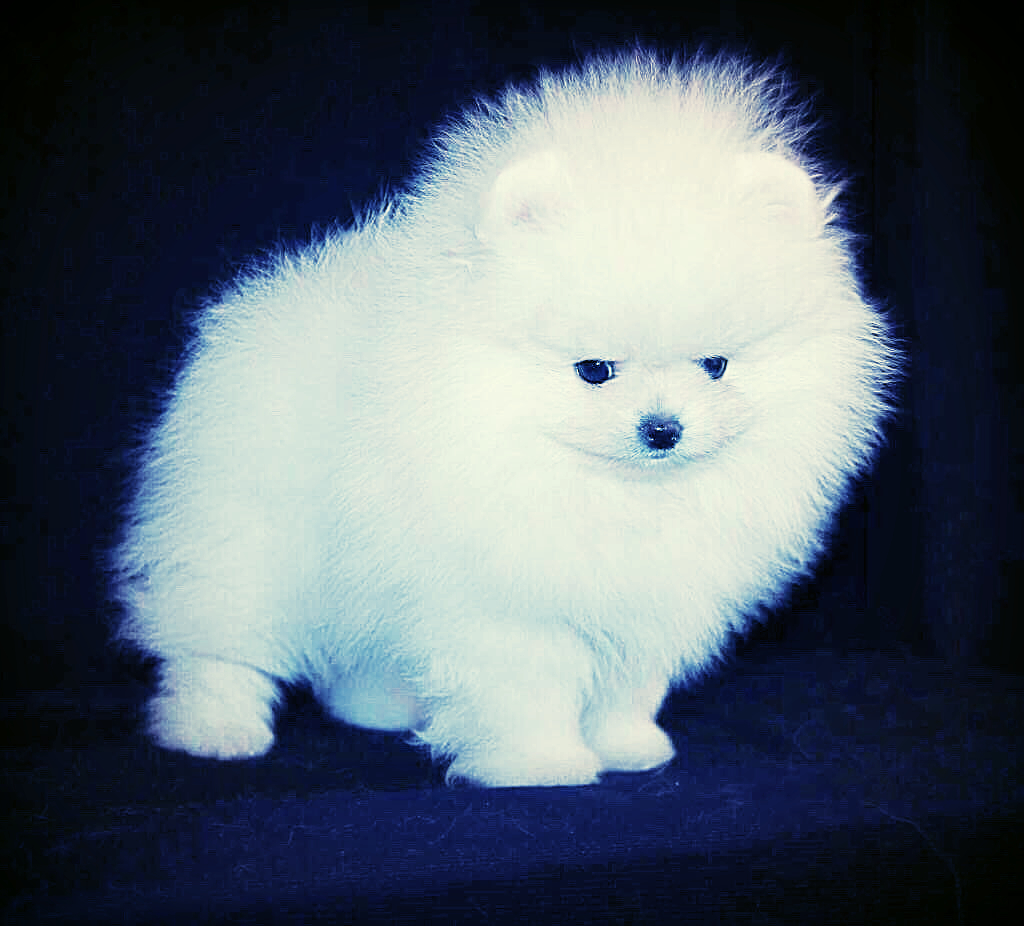 ABOVE IS DANCER , HE PRODUCED JACK WITH OUR ICE WHITE 4 POUND MA MA ANNIE
JACK NOW LIVES WITH JESSICA ROGAN AND HER FAMILY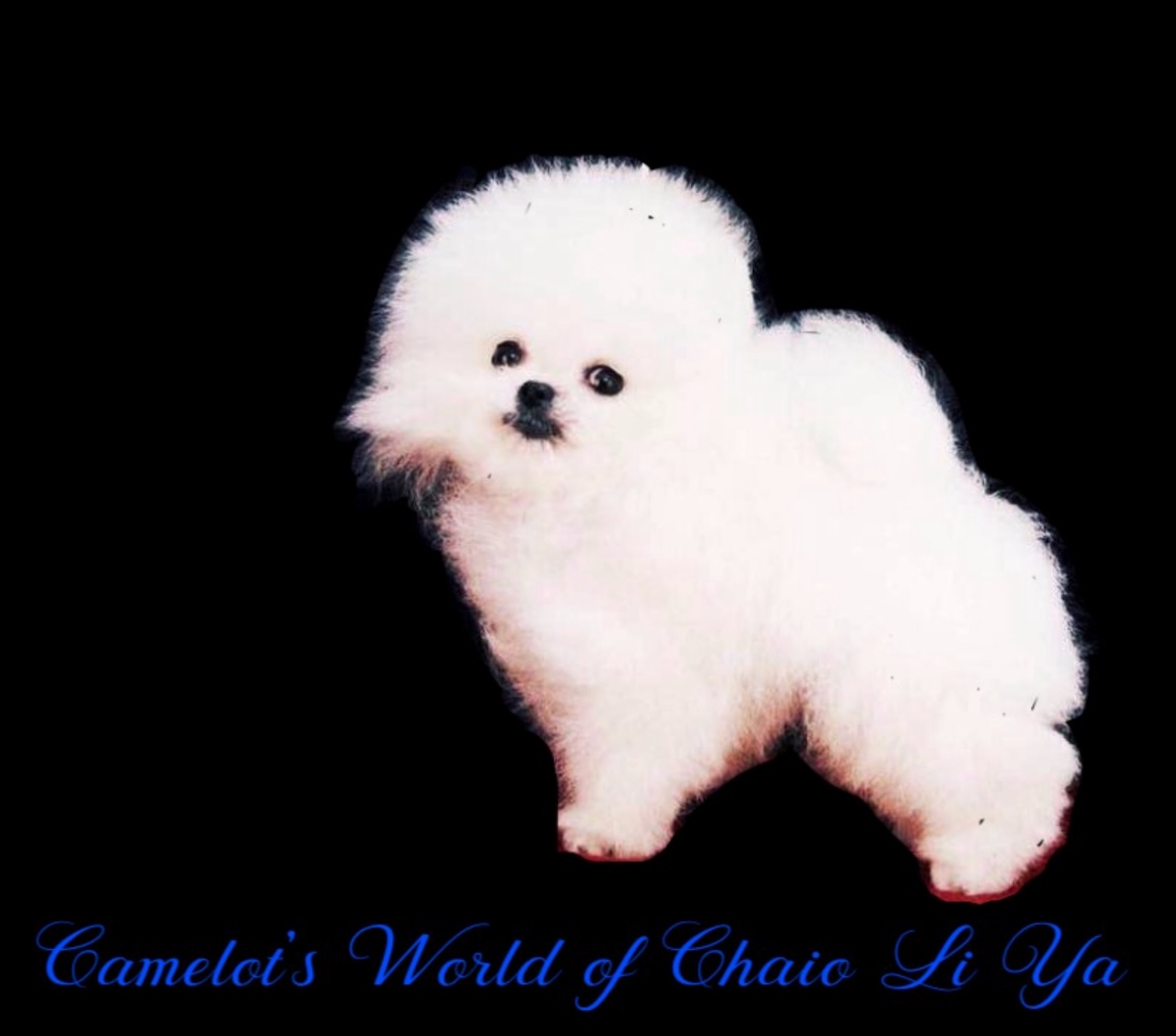 ABOVE IS OUR 2 POUND BOY SPINNER. WE LOST HIM IN OCT 2018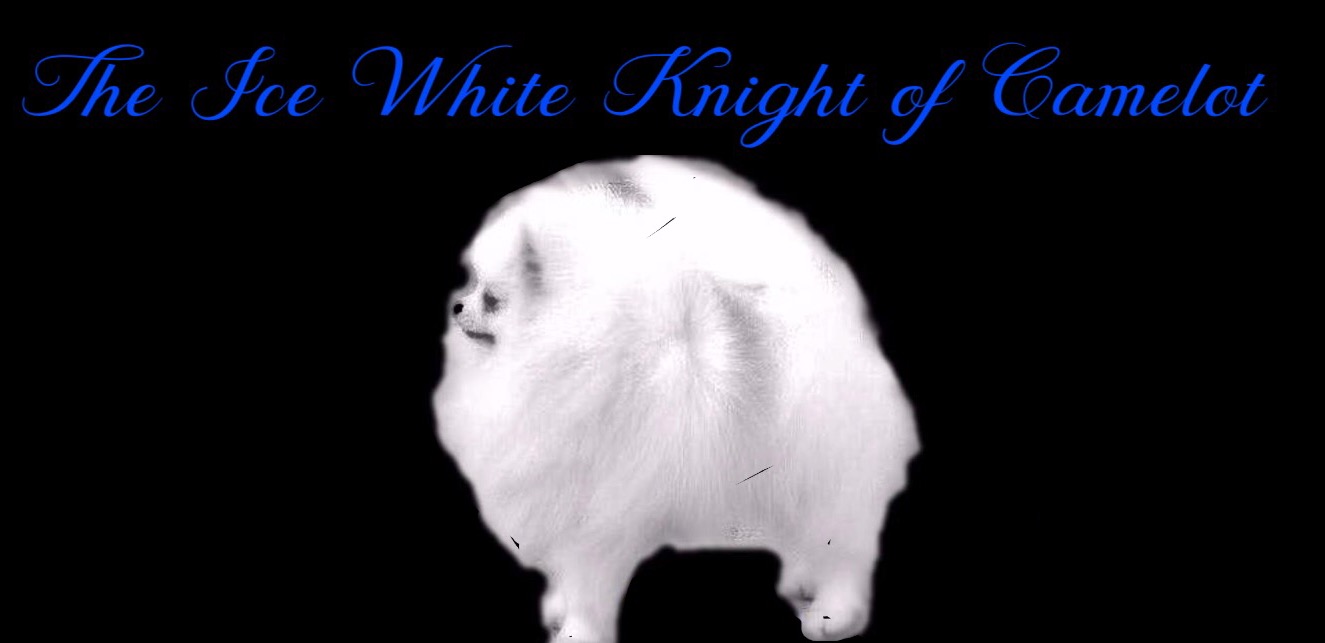 OUR FOUNDATION STUD ICEE WAS LAID TO REST JUNE 2018
FOR 10 YEARS HE PRODUCED MANY BEAUTIFUL WHITE POMERANIAN PUPPIES FOR US HERE AT YUMA POMERANIANS