CieMoné's BEAUTIFUL girl Sugar Bear had a baby girl out of my Stunning Russian Import Alex!
We have decided to call her Snow White.
She will be available for $3,000*
* This is a pet price. If you'd like full AKC breeding rights the price will be 3,500 after we do a complete health evaluation on her at 7 weeks old. If she is perfect in every way ( bite, coat, eyes, ears, hips , Patellas , etc. ) we can give full unlimited AKC Registration papers on her .
She is charting out to weigh 7 pounds right now.
She will receive a full bill of health from a Arizona state licensed veterinarian.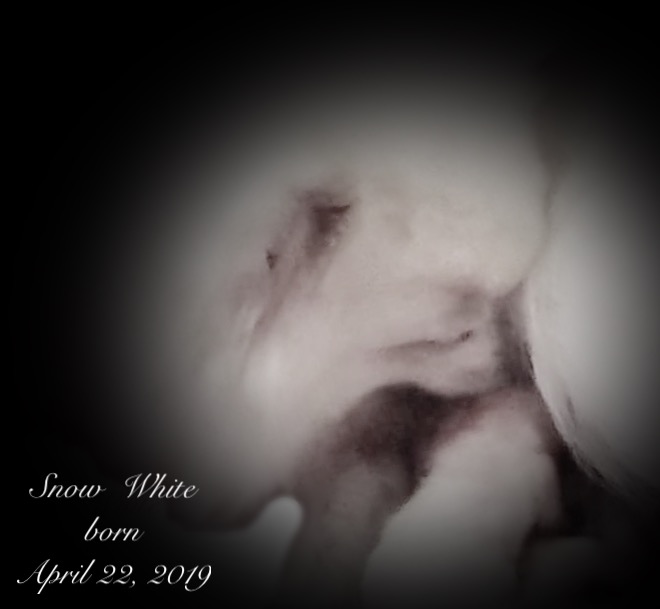 Exciting announcement!!!! Sugar bear and Alex had a single little girl In April 2019 .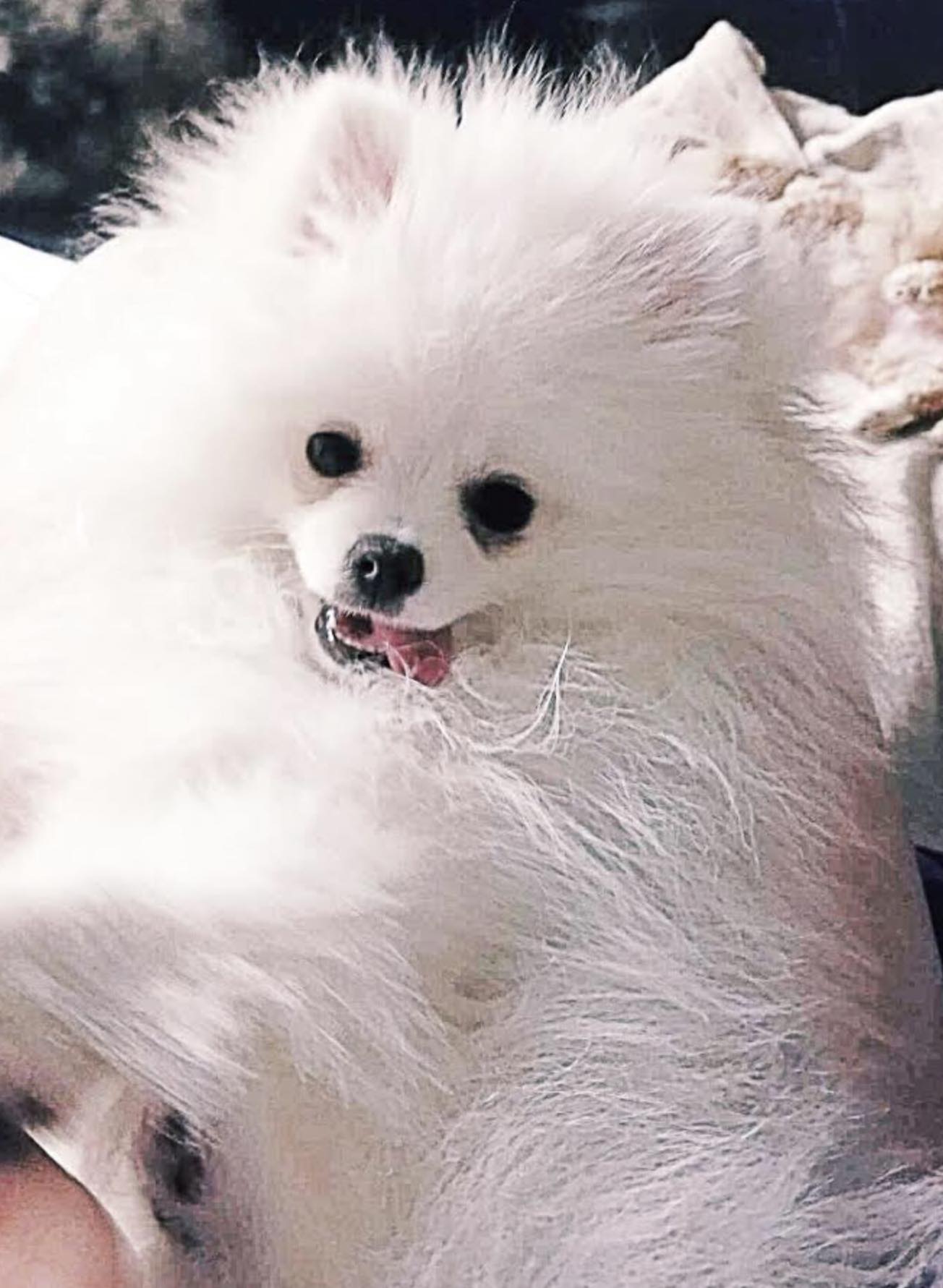 This little girl "Snow White" has 100% white lines in her lineage. This is her Brother from a past litter out of Sugar Bear . We are pretty sure she will have this same look She will be perfect for someone who has a white male Pomeranian who wants solely white puppies. SNOW WHITE bred to a PUREBRED white male Pomeranian*, will produce 100% white babies GUARANTEED!
*if she is bred to cream or any other color Pomeranian, the guarantee does not apply)
This guarantee only applies if she is bred to a true white male Pomeranian. We study genetics extensively and we know our lines, so even if you have a white boy that was produced out of non-white parents, this little girl: SNOW WHITE, at 2 years of age to 5 years of age will produce 100% WHITE PUPPIES GUARANTEED!!!
FYI
Maddie was bred to Spicy. She had her babies May 11 , 2019!
I have first pick on her litter so that baby will be available
This is Maddie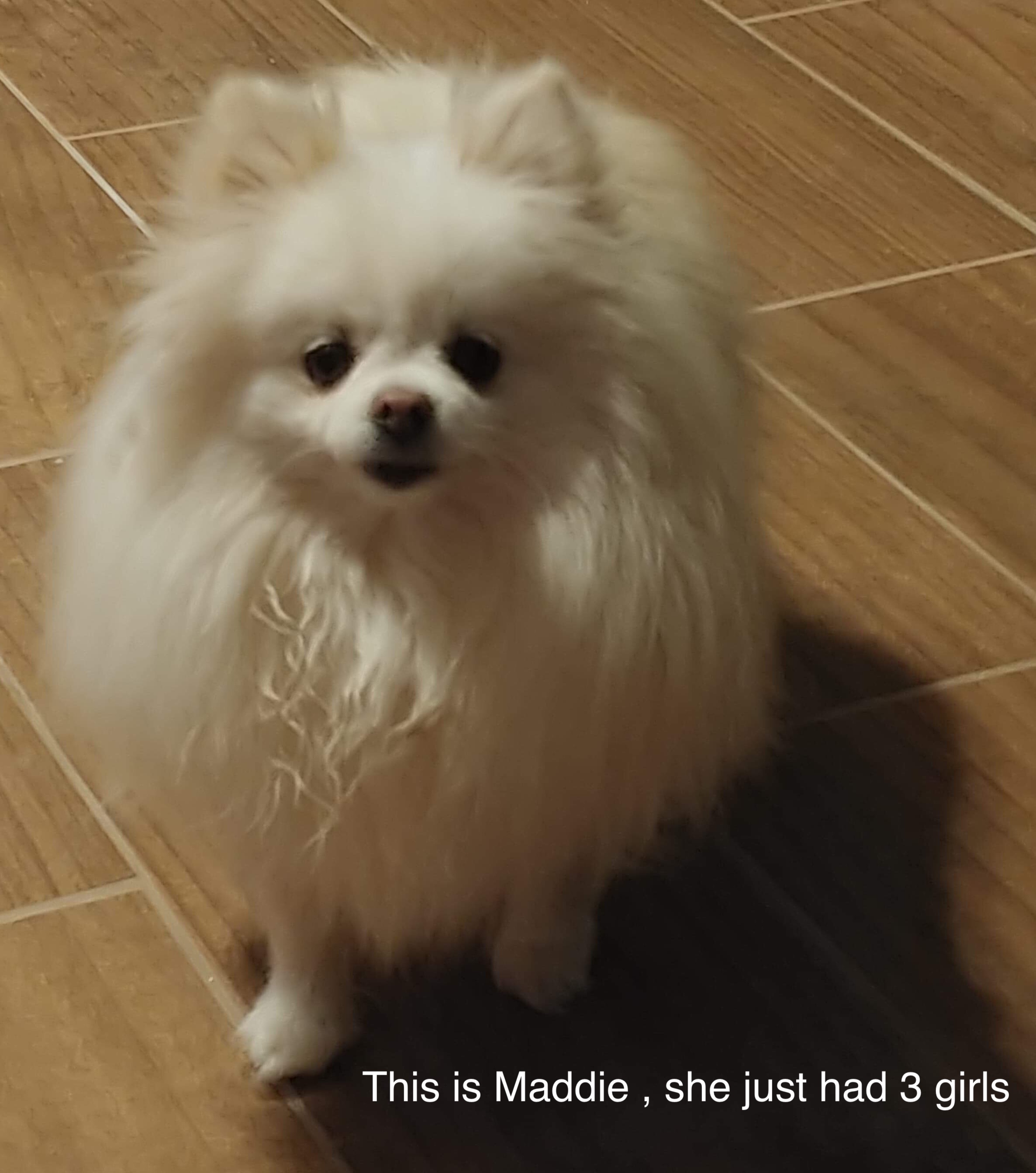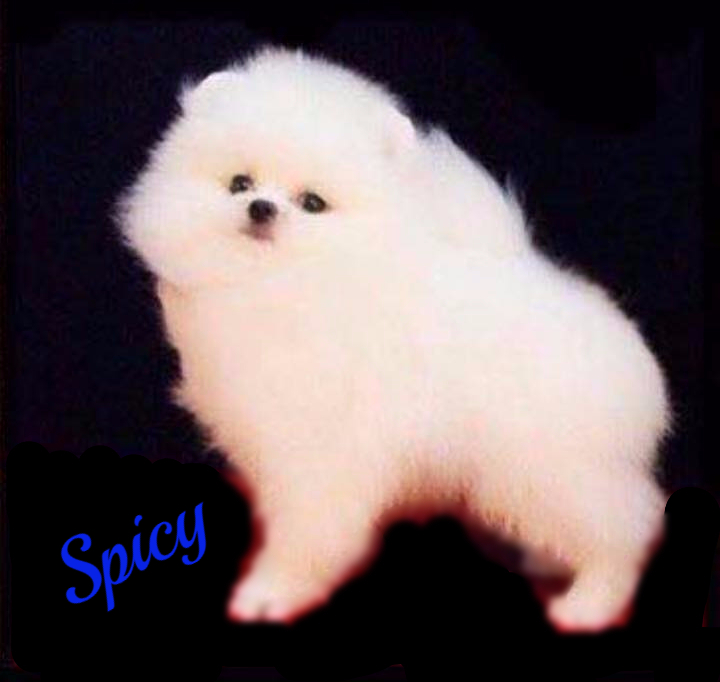 SPICY IS THE SIRE TO MADDIES GIRLS
This is Peepers ... She has a litter of 2 boys one girl. One boy is available . His name is Royal
BELOW IS A PAST BOY OUT OF PEEPERS , TO GIVE YOU AN IDEA OF HOW BEAUTIFUL PEEPERS PUPPIES GROW UP TP LOOK LIKE
We are a Network of White Pomeranian Breeders here in the United Sates that Specializes in White AKC REGISTERED WHITE Pomeranians only.
Hello all! My name is Sheila, I specialize in the Small( under 5 pounds) Teddy Bear face white Pomeranians. I work with Christina , Chelsie, Paula as well as Lorie Noland (who has CAMELOT Line Ice Whites ), Cie Moné (who has BabyDoll faced Camelot Lines) and some selected Breeders who have my Camelot white line purchased from me.
I STAND BEHIND ALL PUPPIES PURCHASED FROM THIS NETWORK
.
I have been Breeding White Pomeranians Exclusively for many, MANY years. Currently, we are the only Network of WHITE Pomeranian Breeders Registered with The American Kennel Club ( AKC), that breed ONLY White Pomeranians.
A THREE YEAR HEALTH GUARANTEE AS WELL AS A COLOR GUARANTEE FOR ANYTHING PURCHASED. WE HAVE COUNTLESS REFERRALS WE CAN SUPPLY TO YOU FROM ALL OVER THE UNITED STATES.
To improve the White Pomeranians here in the United States we have imported some the Best Whites in the World to enhance our line.You will not find nicer White Pomeranian puppies anywhere in the United States, GUARANTEED !
If a person is selling a " white Pomeranian puppy " and tells you that they are affiliated with me or my Camelot line, please check with me first!!!
There are so many SCAMMERS and liars out there ready to ride the coat tails of other's success.
I only work with a very select FEW ONLY! They are friends and Family that I allow to Breed my Line.
AND IF I WORK WITH THEM THEY WILL BE LISTED HERE ON MY WEBSITE