Welcome to my web site !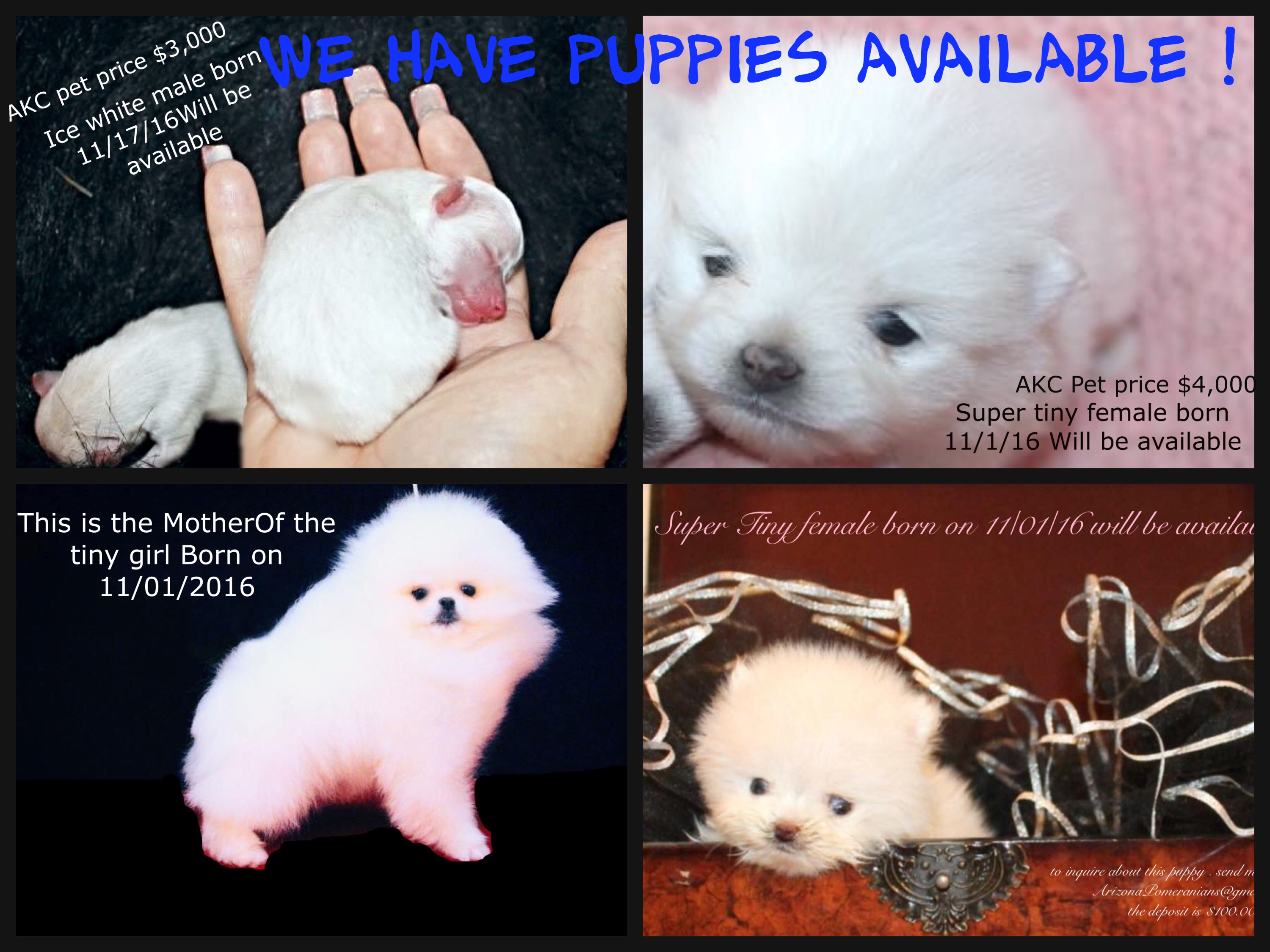 This morning 11/17/2016 , we had a beautiful litter born ! The boys will be available , starting at $1,500 for the biggest one limited AKC. PICK OF THE litter boy will be $3,000 with Breeding rights. If one turns out to be Show Quality he will be $5,000 with a Show Replacement Guarentee. If you would like to place a deposit on one of these boys , click on the link to the left that says......
TO PUT A DEPOSIT ON A PUPPY .................SEE PICTURES BELOW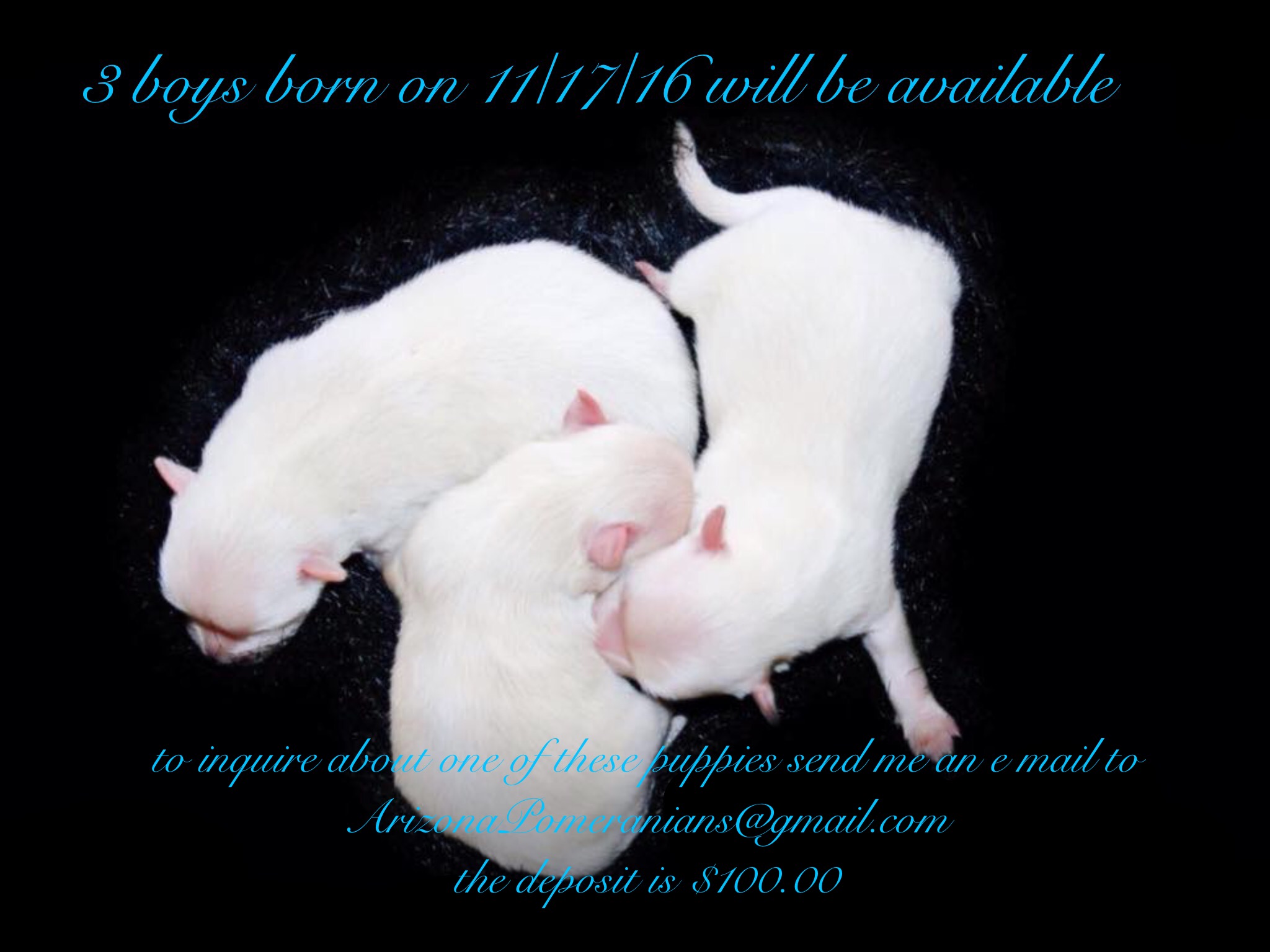 The Ice White Canadian Queen of Camelot and The Ice White Knight of Camelot had a litter on 11/17/201.......see above
!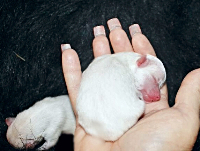 UPDATE : On November 1, 2016 my beautiful white female I imported from Asia ( Chaio Li Ya Lines)
had two beautiful SUPER TINY female puppies with beautiful Teddy Bear faces.....One is going to be much to small to ever have babies of her own so I will make her available for sale .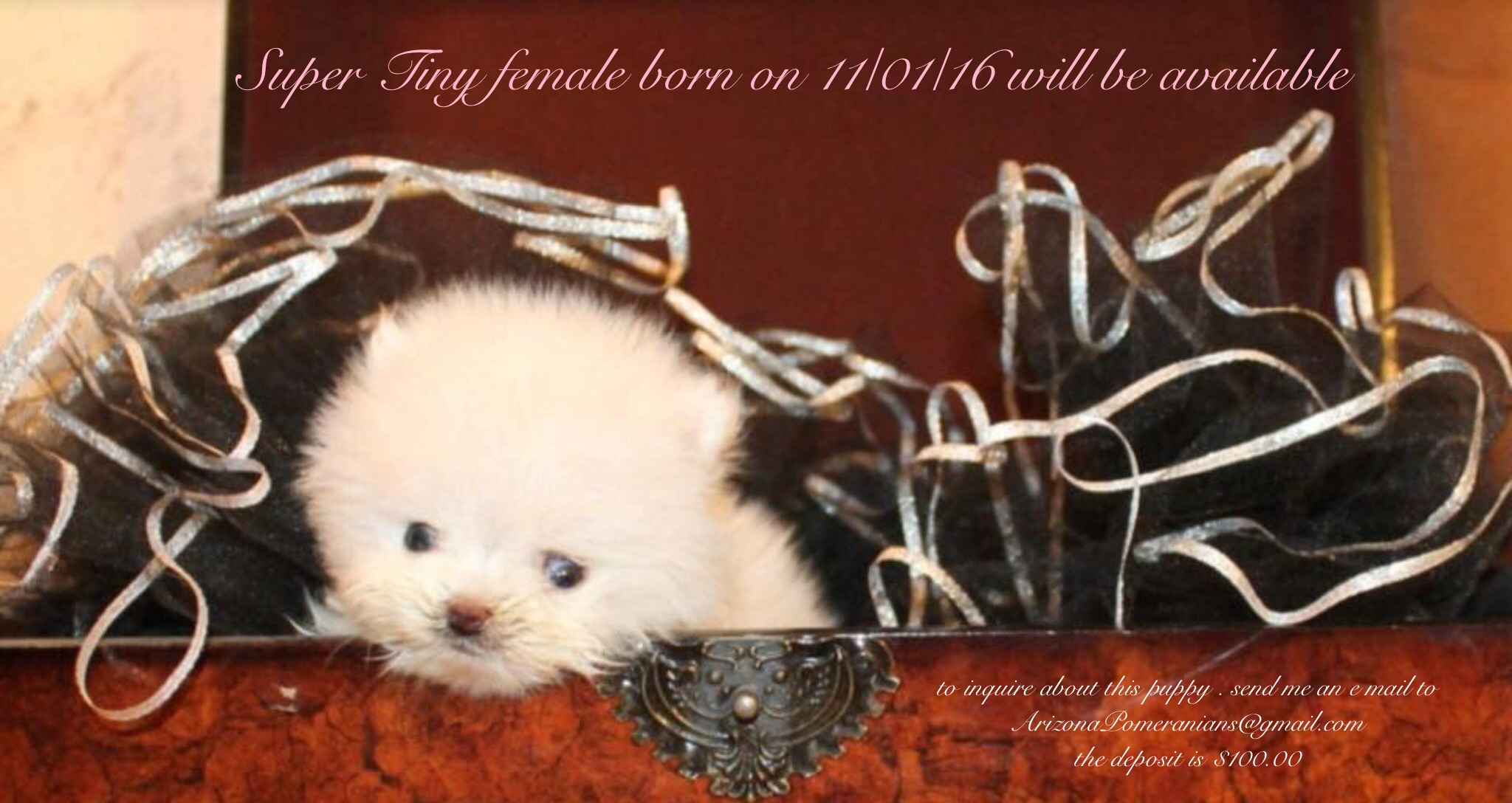 Such a tiny white female puppy so small she can be carried around in a purse even when she is an adult is really hard to find . White is a rare color, TINY is hard to get If her bite was perfect she would be Show quality.
Email me : Sheila at ArizonaPomeranians@gmail.com
I do not breed a lot of Pomeranian's , but what I do produce are the best ! We are the only Pomeranian Breeders in the United States Registered with the American Kennel Club , that Breed ONLY WHITE Pomeranian's .
If you want a white Pomeranian Puppy , you are at the right place.
I have MANY references .
Normally my beautiful Poms go to PET Homes only,