Welcome to Yuma Pomeranian's we have 3 adorable Ice White girls available . One was born on November 29, 2017 .
The other two were born December 25,2017
all three of these girls are Ice White and will come with a color guarantee .Ice White Pomeranians like these are very rare. Normally they are on the bigger size , but I have a very small one finally. Her name is Là La and she has the sweetest personality. She is very playful and cuddly , Ice White pigment starts out light , but it will be black by the time she leaves here .
Her Mother is my beautiful girl Peepers ( shown here )

and her Father is my Stunning ICE WHITE Spicy...
This beautiful little girl is LIKE HER FATHER. a rare Ice White . Both of her parents were imported by me from Asia. She has many Asian Champions in her pedigree. . Who ever gets this little girl will be adding a one in a million Pocket Pom into their lives .Her . She is a really little girl .. Her pet price is $4,000. She will come with her AKC. REGISTRATION papers. As well as a Certified Litter Pedigree from The American Kennel Club. She will be too small to breed so please do not ask for breeding rights . But we do have 2 Ice White girls that were born December 25 2017 that will be great for Agility or Breeding . They will be $3,000 with Breeding and Showing rights All our puppies are AKC REGISTERED with a three year health guarentee as well as a white color guarantee and AKC registration papers .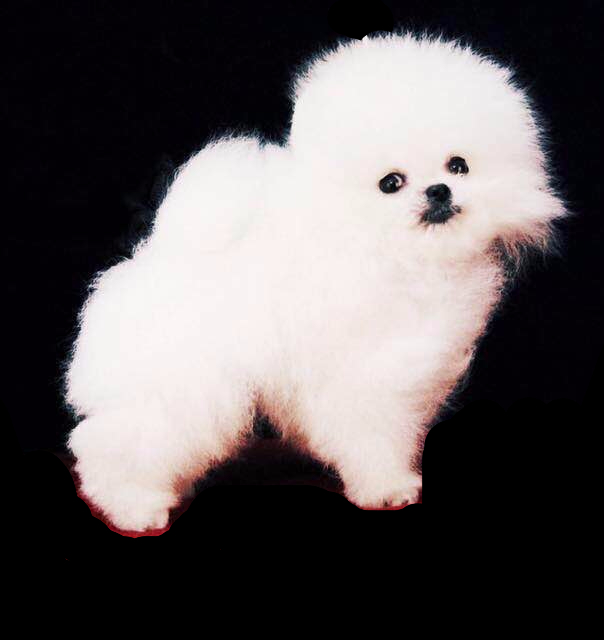 We have been Breeding White Pomeranian's for many years and we have the absolute most beautiful white Pomeranian puppies available in the US
We have a Sterling Reputation and most of our customers come back for at least a second puppy from us. Some have come back as many as four times to purchase a puppy from us .
We have imported our Breeding Stock from the WORLDS Premier Breeder of White Show Pomeranians in Asia Chaio Li Ya White Pomeranians
Our Prices start at $1,500
(See price list on the PRICES Page)