My name is Sheila and my Husband is Ernesto. We have lived in Yuma Arizona since 1978 .Its hot here but we both came into the Truth in Yuma and we have strong ties here since our Family and Friends are here so we have stayed.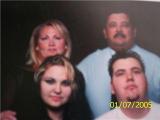 This is my husband and I with our two children
The Pomeranian's did not really come into our lives until the 90's after our oldest daughter got married and moved to California . Our first Pomeranian was Diva a gift from a friend by the name of Marie ( thanks you Marie)

well she was adorable and I just had to have another so I bought Co Co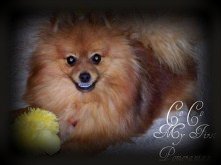 he was so adorable. But I wanted to have a litter of Pomeranian Puppies and since Diva and Co Co were not the quality that I wanted to produce . I purchased a quality breeding pair from a wonderful Pomeranian Breeder by the name of Pat . My daughter Ci Ci drove to Pats Kennel and picked up my first official pair of AKC Registered Pomeranian's . then drove them over a thousand miles to bring them to me ! De De was the female .
she was a proven free whelper and a wonderful Mother. She was the perfect size
( 5 pounds) with a beautiful Teddy Bear face and a HUGE coat . Pat was so kind to sell her to me. The male was Choco Beau He was a tiny three pound Chocolate boy who was a proven breeder and was and older dog when Pat sold him to me . and oh what an great Breeder he was !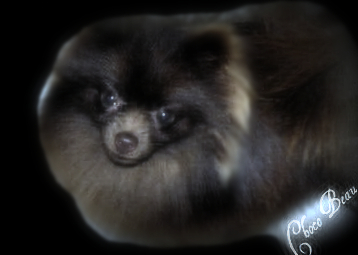 Well after that first litter turned out to be all black and white Parti Puppies .
I decided I wanted to breed white Pomeranians and while I found white girls to breed to Co Co I had a very Hard time finding a nice White boy to breed to my white girls. It finally happened in 2009 !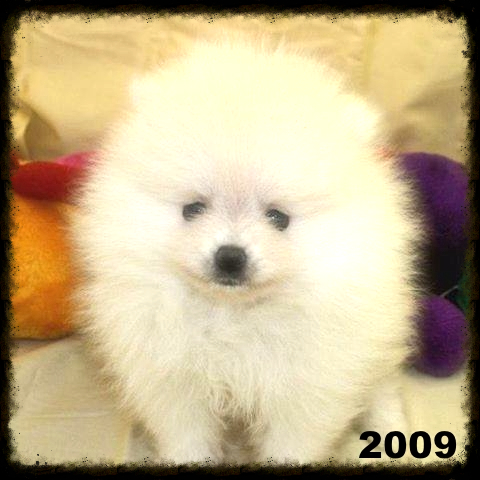 I purchased Icee from the same Breeder that had sold me my first pair of Pomeranian's to breed . Pat ! So I Registered him as The Ice White Knight of Camelot . I was by that time a registered Breeder with AKC under the Kennel name "Camelot " Well the Babies that Icee started to produce with my white females were so beautiful I retired my other male Choco Beau and Icee was the only boy breeding here until 2017 !
Then my quest started in Ernest to find females as nice as Icee to breed with him . Well that proved to be impossible , but I did find an Ice White Female bred out of Mexico that was Homozygious for the Sp Gene
( responsible for the Ice White color)
She was my Foundation Bitch and I registered her as the Ice White Princess of Camelot ,She and Icee produced many beautiful babies in fact I kept most of their daughters to breed in my white breeding program Pictured below are the puppies that Icee and Princess produced most are pictured as adults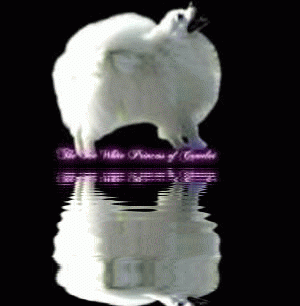 By this time my friend Lorie Noland started working with me in producing these beautiful White Pomeranian's
So when I purchased Anakin Jr.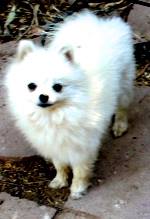 ( seen here at 8 months old )
who I thought would grow up to look like his Father Anakin ( shown below ) Registered as Ch Jan Shars White Knight. Lorie decided she wasnted him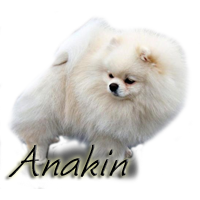 so he went to live at her house along with one of Icees Sons as well as some of Icees Daughters .Well after I finally exhausted all chances of finding white females in the United States as nice as The Ice White Knight of Camelot . I started Importing white Pomeranians from over seas below are the whites I have imported to add to my white breeding program so far