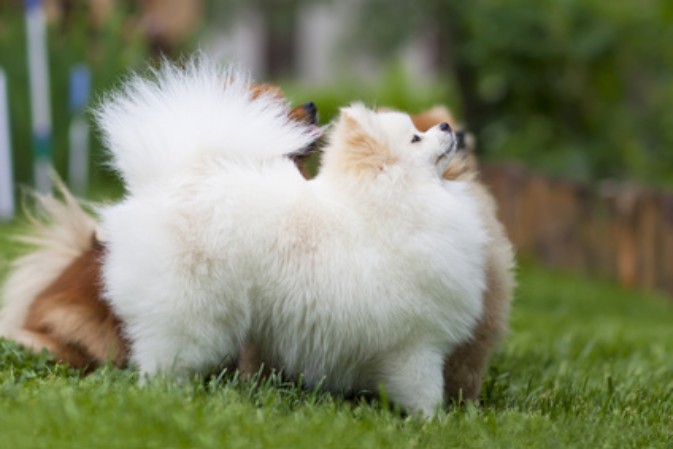 Camelot's Creme of the Castle is a very sweet ..Light Cream Pomeranian
She has a very quiet personality and is one of the sweetest souls I have ever loved.
Creamie ( as we call her ) , has had had one litter so far .
On June13 2011 she gave birth
One of the boys only weighed 2.7 ounces at birth and when he flew to his new home , he still
only weighed 16 ounces !
BELOW IS ZIGGY , HE IS THE ONE WHO STARTED OUT SO VERY SMALL!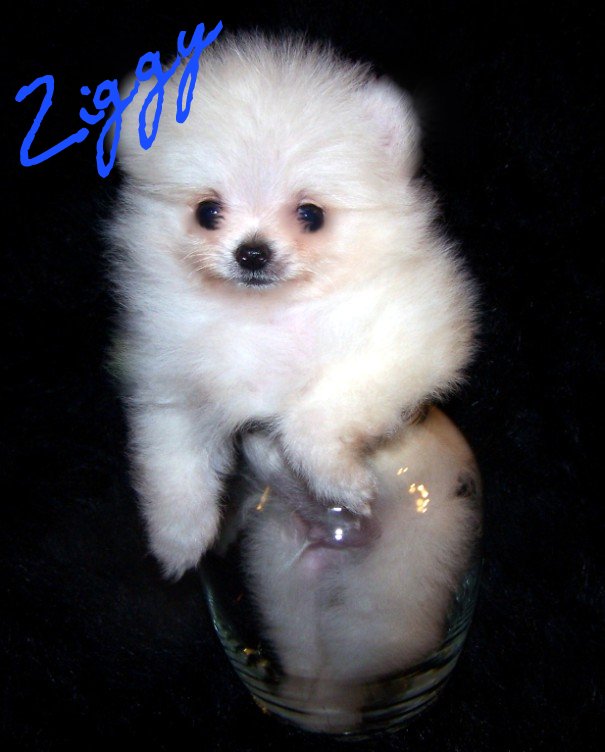 She is doing great and all THE puppies are perfect !
BELOW IS THEIR NEW BORN PICTURE !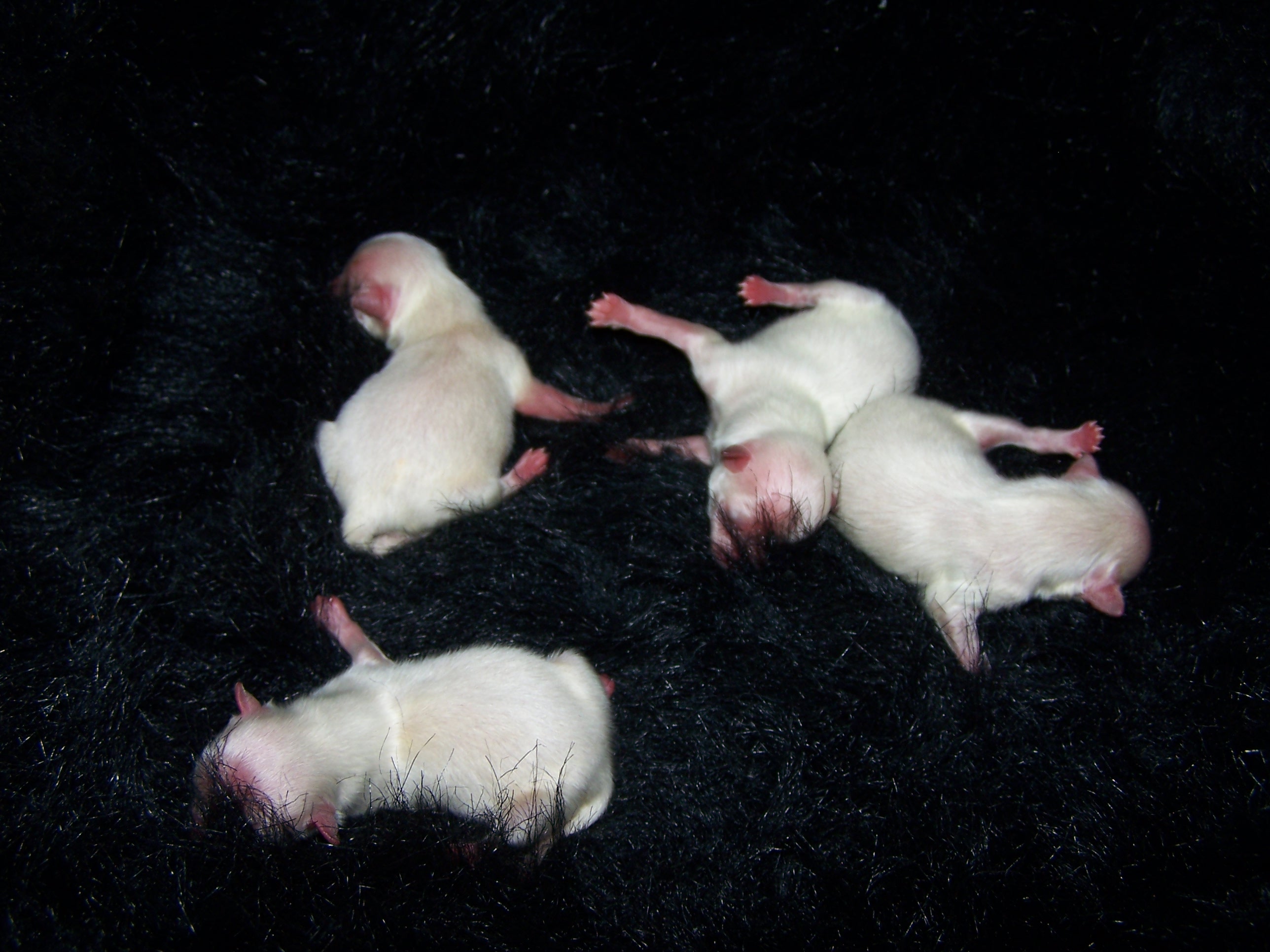 below is Dinky he now lives in Hoover, Alabama
BELOW IS ZIGGY THE RUNT OF THE LITTER AT 5 WEEKS OLD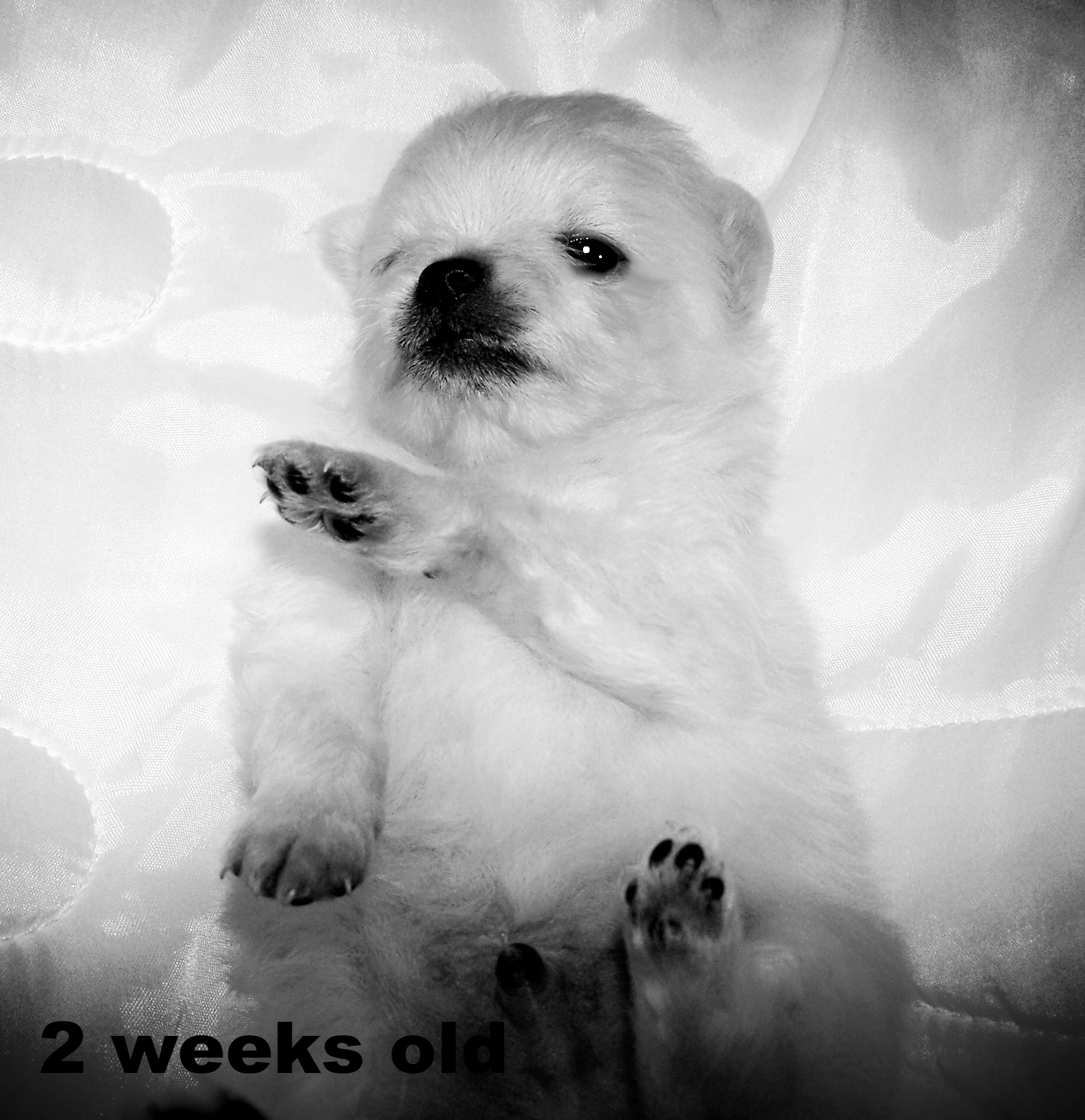 below is Diva she is in BLOW ( not a pretty sight )
Congratulations on your new litter of puppies!
litter registration has been accepted and approved using the following information.
---
BELOW IS CREAMIES SIRE ( Midnight Zack )
AND HER DAM ( Midnight Kacy )
PEDIGREE
| | |
| --- | --- |
| Breeder(s): | TIM PENDLETON |
Report Date: 10/18/2010
THE AMERICAN KENNEL CLUB
Research Pedigree - 4 Generation
Midnight Zack
Name:
Midnight Zack
AKC #:
TR906239/02
Breed/Variety:
Pomeranian
Birth Date:
03/24/2008
Sex:
Male
Colors/Markings:
White
Breeder(s):
TIM PENDLETON
© 2010 American Kennel Club
Report Date: 11/01/2010
THE AMERICAN KENNEL CLUB
Research Pedigree - 5 Generation
Midnight Kacy
Name:
Midnight Kacy
AKC #:
TR900332/02
Breed/Variety:
Pomeranian
Birth Date:
11/26/2007
Sex:
Female
Colors/Markings:
Cream
Breeder(s):
TAMMIE GRAGG