Sheila,
Chanel ( Kha'risma ) is such a joy!
You did an excellent job in training her. She is so well mannered.
Although she is very very active. Tomorrow we are going to the Vet and then to my office.
Everyone is so excited about meeting her.
I will like to say thank you for bringing Chanel in my life!
( below are pictures of Chanel that her new owner took ..in her new home ....looks like Chanel will be living the life of LUXURY !)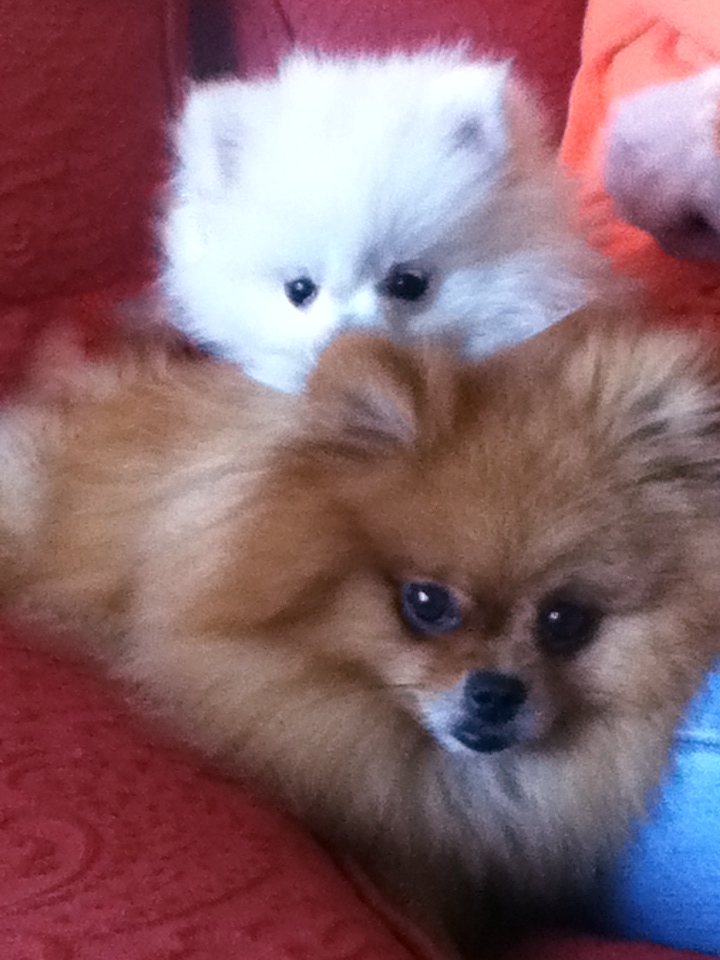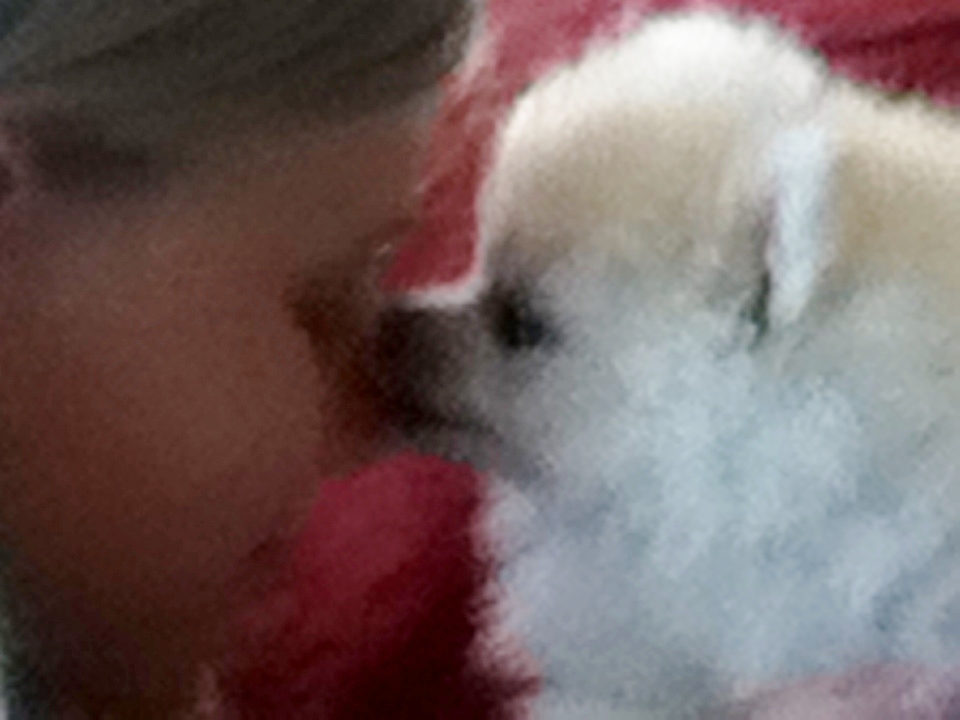 Hi Sheila , .....my grand daughter was taking pictures today on her i-Pod touch. Wanted to forward so you could see our little loves! Thanks for my companions ( The orange Pomeranian in the picture above is one of my "Retired Girls" that I placed with her )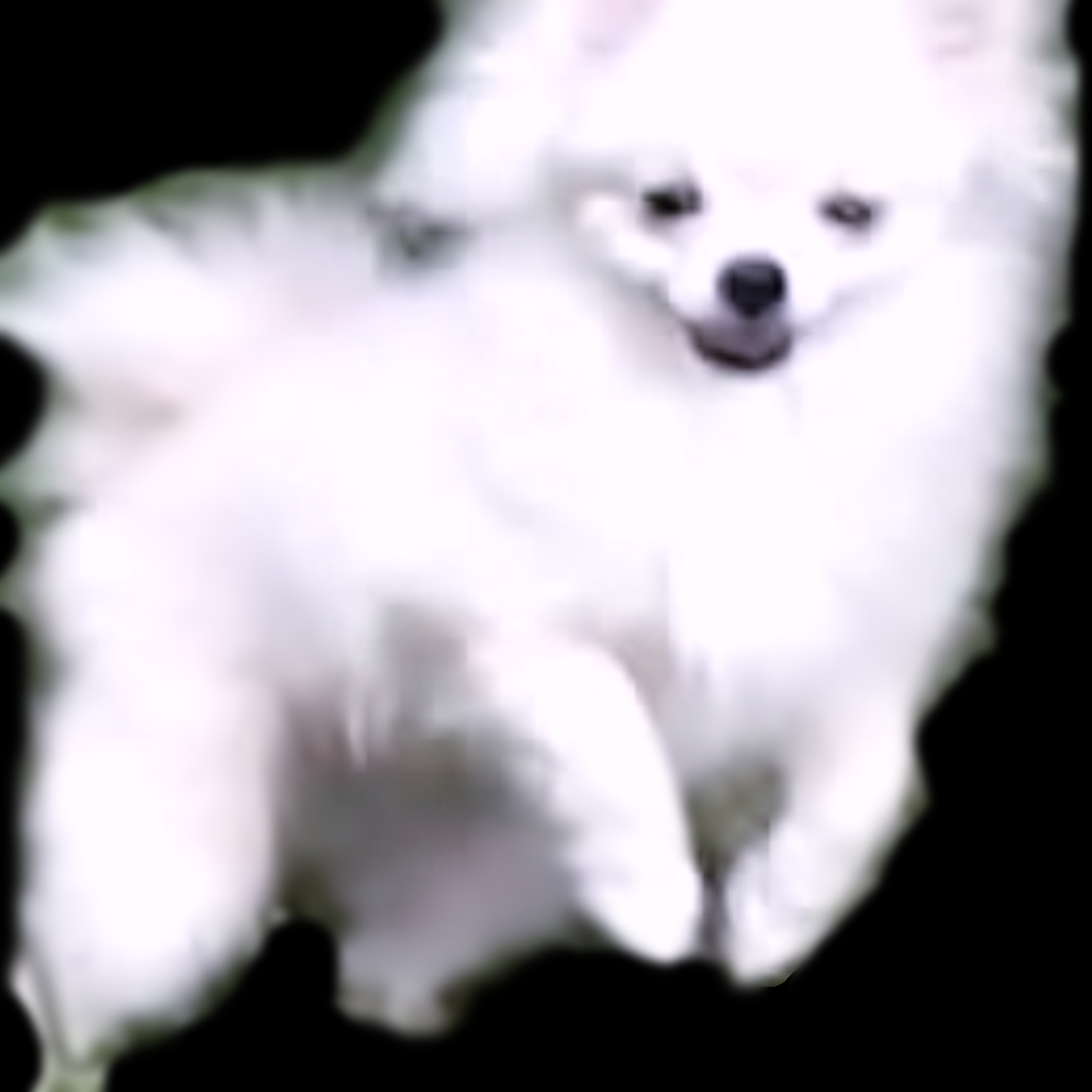 Sheila, Took him to the vet for his 2nd set of shots and weigh in. He is 11 weeks old and still weighs only 25 ounces !!! . He loved everyone and everyone loved him. Funny, he bounces and hops and is doing wonderfully on a harness and leash. Beezle had a grooming and did (as you already said she would) marvelously. The groomer raved over her manners and coat. Sheila , thank you so much for these two wonderful additiond to our family.........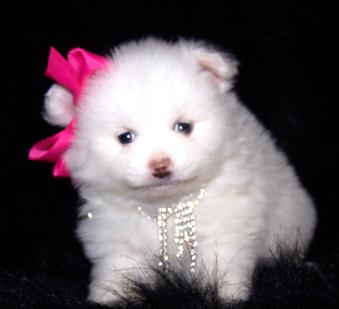 DAINTY IS EVEN PRETTIER THAN WE EXPECTED , THANK YOU SOOO MUCH SHEILA.
Sheila , he arrived safely . Thank you so much for ll the information on potty training . He is all hair .... that's OK though , we love him
My kids are in love ! Madison has not stopped since she arrived. She is like an energizer bunny . Will she ever tire out ? My children have not stopped playing with her and we all love her she is adorable and soooo small Thank you so much for our little Angel
I am so glad I found you Sheila ! You bred amazing Pomeranian's I can tell you are not a typical breeder . You obvious;y care about the breed and it shows in Ollie . I will recommend you to anyone who asks where I purchased got Ollie! He is a wonderful boy !
Thank you!
Jodi
My girlfriend loved her Thanks
She is even more than I expected , Thank you for the update and the phone call . Her flight was uneventful and We love her Thank you for such a healthy and happy girl
HER BIG BROTHER LOVES HER . THEY HIT IT OFF RIGHT AWAY . SHE WAS A LITTLE SHAKEN WHEN i TOOK HER OUT OF THE KENNEL AT THE AIRPORT BUT SOON WAS RELAXED AND HAPPY . SHE IS SO PRETTY I LOVE HER
SHE IS A STAR !! I WANT ANOTHER ONE ... !!!
Hi Sheila,
It was great speaking to you earlier about our little girl Christy. Thank you for all the great information you gave and allowing me to opportunity to call back as questions arise. We have totally falling in love with Christy and can't believe how beautiful she is and how smart. We are having so much fun with her and she sure is mending the pain we had from loosing our 1st Christy Noel.
I will recommend you to anyone looking for a first rate operation and breeder Sheila. Our Christy is absolutely above anything we could have imagined. She seems very smart and learning quickly. She makes my husband and I laugh with her little tricks and antics. We took her to our vet as you suggested and she again was given a good bill of health. She has her first grooming trip this Thursday and the groomer can't wait to work on her and she is great. The vet and techs have all fallen in love with Christy as well.
Christy loves to steal my slippers and hides them in her toy box. When we play fetch wtih her, she runs and leaps into her toy box with the toy she has retreived.
We think it is so funny that when she yawns, she sounds so funny because she makes such a sound doing so. She sounds like a little old lady. lol
Well, thank you again Sheila, we are truly blessed to have out little girl and know she will bring us years and years of joy and laughter.
Best wishes,


--
Shirley Brownley