This is Diva ! When I retired Diva from Breeding I placed her (free) in a loving home with Bruna, a woman in her eighties that I have known for years . I still check in on Diva from time to time and she is very happy with Bruna ! Diva was my first Pomeranian . She was a gift from our friends Marie and Bob. She started me in my Pomeranian Hobby that has turned into a nice retirement income source.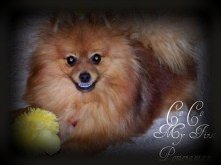 Above is Co Co He was my first male Pomeranian . I wanted to breed him to My first female Pomeranian , Diva but it turned out that he was not sutible for breeding. I placed him in a pet home with a "Pilots Wife " who takes him with her every time she flys free on the airline. He is now a "Frequent Flyer " !!
This is King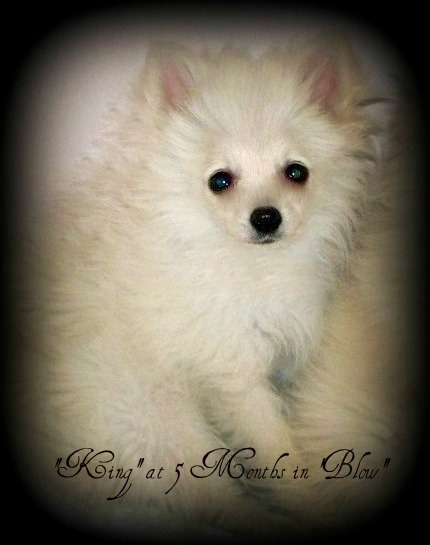 He has been to a wonderful woman ( Michael ) who
lost her two Pomeranians of 16 years to old age.
I know King will have a long happy life with Michael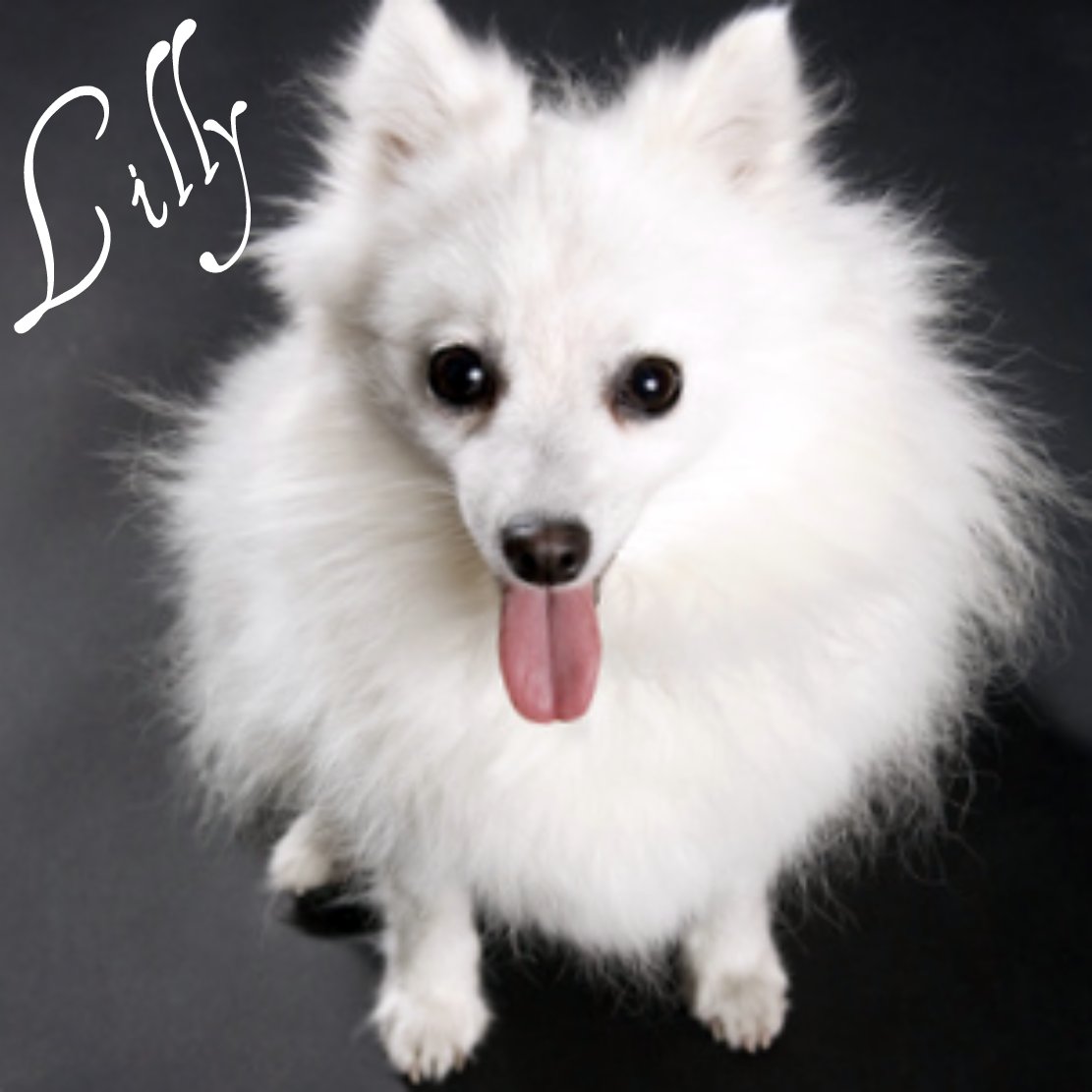 Above is Lilly . Lilly was another Pomeranian that I gave away free . I let her have one litter . She had a single puppy a boy from Gizmo She was not suitable for my breeding program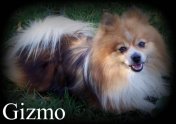 This is Gizmo . I bought him to breed to Diva and Lilly but he ended up getting too big as an adult so I did not breed him to Diva as she was a lot smaller than he was . He did have one puppy with Lilly . I placed him in a pet home with an elderly couple in the Foothills He is still there with them He is like a son to them He is a very happy dog !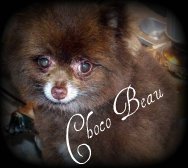 This is Choco Beau . I decided to buy him to breed to Diva. He was a really tiny Proven breeder . After the mistakes I made in purchasing Co Co and Gizmo I decided it was time to invest in a TINY POMERANIAN who was genetically sound ......They had adorable little babies As soon as Icee got old enough to use as a breeder I placed Choco Beau with a very nice lady ( Christine ) She lives here in Yuma. Funny thing is After waiting all those years to breed Diva to a white Pomeranian She never did get bred to Icee I placed her in her new home before he was old enough to breed to her I have often wondered what their babies would have looked like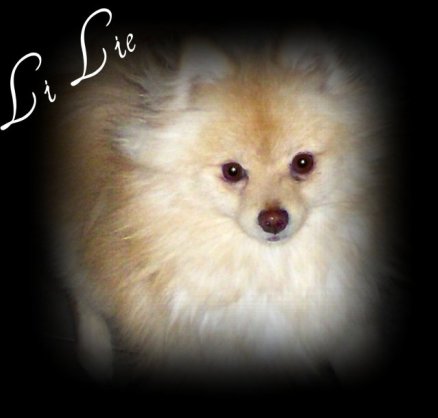 ABOVE IS LI LIE . SHE WAS ADOPTED OUT TO A WINTER VISITOR FROM ALASKA . SHE IS LIVING A LIFE WE CAN ONLY DREAM TO LIVE!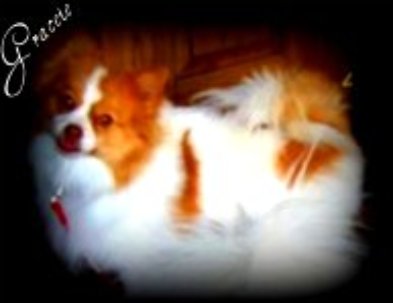 Above is Gracie . A giant , sweet Red and White Party Pom that I gave ( free) to my daughter Ci Ci because she got too big to use for my breeding program ..... and I could not obtain her A.K.C. registration paperwork from the dishonest person that bred her . GRACIE IS NO LONGER BEING BRED
AS YOU CAN SEE I HAVE MADE A LOT OF MISTAKES ALONG THE WAY IN BUYING POMERANIANS TO BREED... BUT I STUCK WITH MY DESIRE TO BREED SMALL BEAUTIFUL WHITE POMERANIANS. AND NOW FINALLY HAVE A HANDSOME WHITE SIRE ( ICEE ) AND A FEW REALLY BEAUTIFUL GIRLS .