SHHHHHH THIS IS MY SECRET TO PRODUCING TRUE ICE WHITE POMERANIAN PUPPIES
In my research of white Pomeranian genetics over the years . I have found that there are many shades of WHITE depending upon the genetics behind them
........... normal white.... Soft white......milky white........Creamy white.....Ivory white..........Silver white.........Ice White and Homozygous Ice White ........these are all good to use in a white breeding program ..as is this Homozygous white below.........this Pasha , he is a Homozygious white with an expressed (sP) gene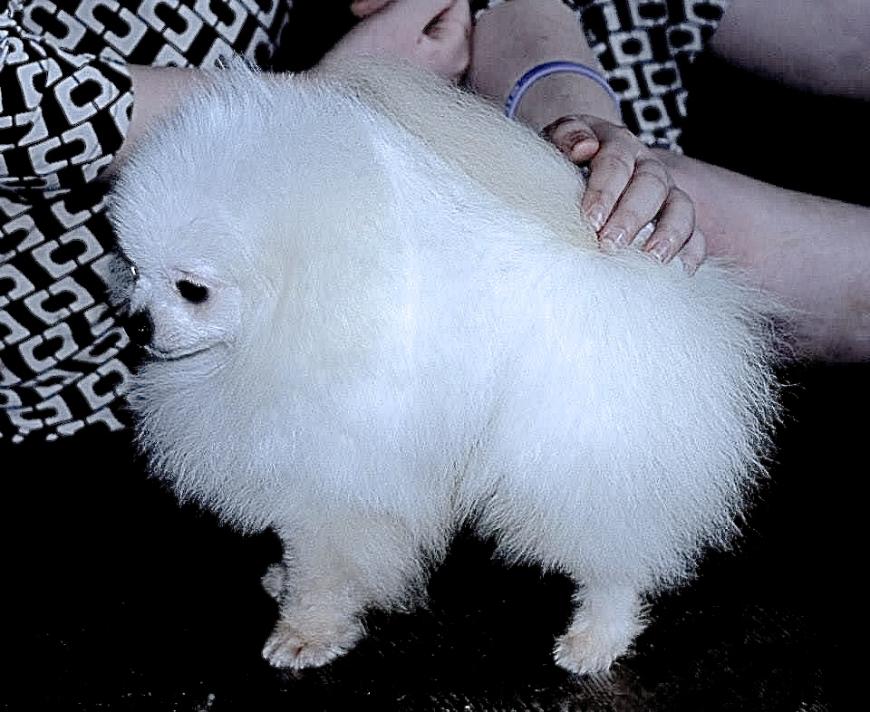 ONE OF THOSE "SHADES OF WHITE " I CALL HOMOZYGOUS ICE WHITE
HERE IS AN EXAMPLE . I PRODUCED THIS BOY FROM WHITE PARENTS . EACH OF HIS PARENTS CARRIED JUST ONE (SP) GENE ..BUT THEY EACH THREW AN (SP) GENE ON TO THIS PUPPY ..! THE RESULT IS AN ICE WHITE DOG WITH TWO (SP) GENES !! VERY RARE ...I CALL THIS HOMOZYGOUS ICE WHITE He is a Homozygous Ice White that does NOT have an expressed (Sp) gene ....he carries two but they are hidden He is the BEST you can get for an Ice white breeding program !!!!
IN THE WHITE BREEDING PROGRAM THIS COLOR IS ESSENTIAL AS IT WILL PRODUCE ICE WHITE PUPPIES WHEN BRED TO WHITE OR ICE WHITE POMS....THERE IS A VERY SLIGHT POSSIBILITY OF IT REPLICATING ITSELF WHICH IS A GREAT THING IF IT HAPPENS .IT CAN ONLY REPLICATE ITSELF IF BRED TO A WHITE THAT CARRIES AN (SP) GENE .....THIS COLOR IS CALLED ICE WHITE HOMOZYGOUS PARTY ( I HAVE ONE PRINCESS THAT CAME OUT OF TWO BLACK AND WHITE PARTY PARENTS ) AND ANOTHER ONE PRINCE THAT CAME OUT OF A BLACK AND WHITE PARTY DAM AND A TRI PARTY SIRE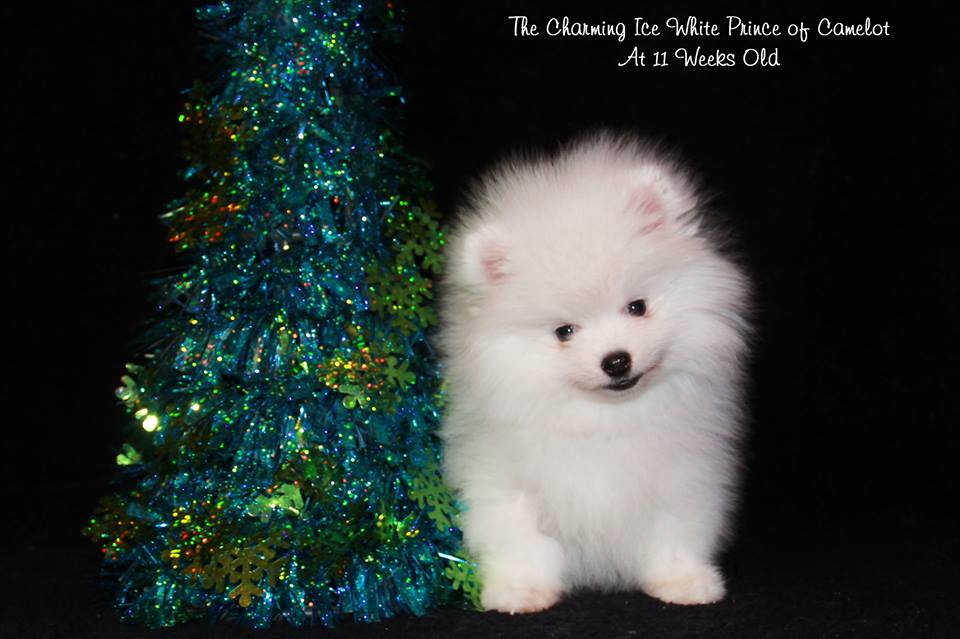 THIS POMERANIAN LOOKS FOR ALL INTENTS AND PURPOSES , JUST LIKE AN ICE WHITE POMERANIAN . THE DIFFERENCE IS A NON HOMOZYGIOUS ICE WHITE POMERANIAN WILL NOT CAN COME FROM TWO PARTY PARENTS THIS GENETIC COMBINATION HAS TO COME FROM PARENTS THAT BOTH CARRY AT LEAST ONE (SP) GENE ..... .... A WHITE PARTI POM HAS OBVIOUS PARTI POINTS ( ON NOSE AND OR PAW PADS THAT DARKEN AS THEY GET OLDER THESE ARE VERY RARE AND HARD TO COME BY
A WHITE PARTI PUPPY STAYS BRIGHT ICE WHITE AND DOES NOT DISPLAY ANY OTHER COLOR EXCEPT BRIGHT WHITE EVEN AS AN ADULT..THEY LOOK EXACTLY LIKE ICE WHITE POMERANIANS THE DIFFERENCE IS IN THE GENETICS A WHITE PARTY PUPPY WILL HAVE PARTY POINTS AND CARRY AN EXPRESSED PARTY GENE THEY CAN HAVE PARTY PUPPIES BUT WHEN BRED TO AN ICE WHITE THEY HAVE 100% WHITE PUPPIES SOME ICE WHITE AND SOME WHITE PARTI PUPPIES ....WE WILL HAVE TO WAITE AND SEE....
NOT TO BE CONFUSED WITH A WHITE PARTY , AN ICE WHITE OR AN IVORY WHITE IS A "WHITE CHOCOLATE " POMERANIAN . GENETICALLY THIS DOG IS BROWN THAT HAS BEEN "DILUTED ALL THE WATY DOWN TO BRIGHT WHITE . I HAVE PRODUCED TWO SO FAR SEE BELOW ...
HERE IS A PICTURE OF A GENETICALLY WHITE CHOCOLATE POMERANIAN PUPPY PRODUCED OUT OF ICEE AND A GENETICALLY BROWN BITCH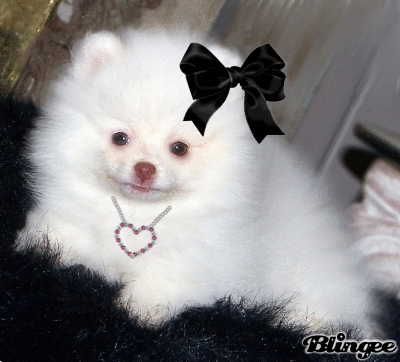 .